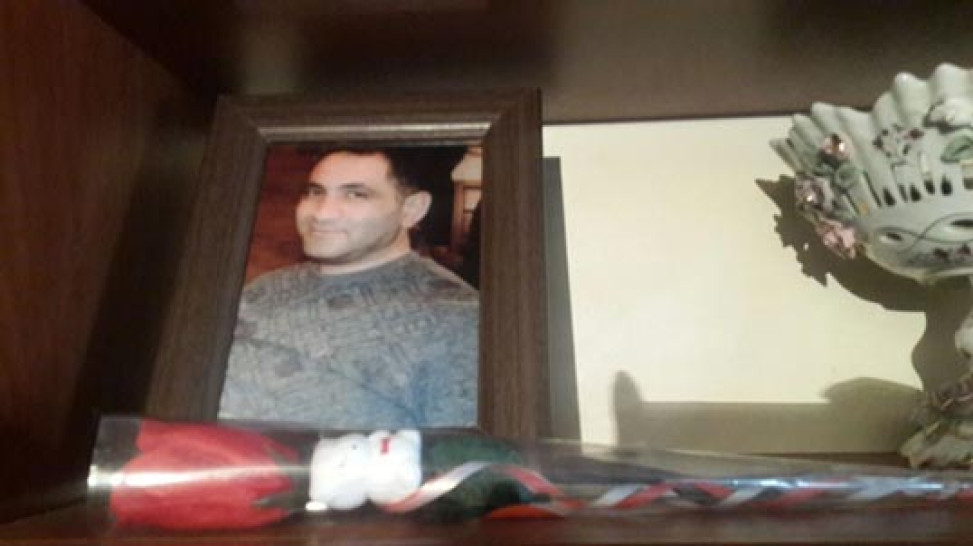 Wife's Motive For Killing Husband Unknown
By Aygun Rashidova
Mother of three children killed her husband with axe in Tazakendi, Marneuli. Reasons are unknown.


On December 26, 2016, in Tazakendi village, 15 km outside Marneuli municipality, 23-year-old Turkan Karimova killed her 33-year-old husband Ruslan
Karimov with an axe. According to her interviews with the Azerbaijan news agency APA, she did it to protect her children and herself.
Neighbors were not eager to comment about the incident, but generally they said they never heard about any problems within that family.
Those who talked said that they are shocked and would never expect such an act from Turkan.
The victim's mother, Sveta Karimova, talked about the relationships in the family and what she saw on the fatal day.
She said during the seven years she lived with the couple, her daughter-in-law was very calm, never behaved badly and never complained.
"She was a little bit of strange girl, but it is just her character, Sveta said. "She never had problems with my son. If they had, we would have known it."
Sveta does remember one unusual detail: "Turkan was drinking too much dark black tea. There were black rings under her eyes. She was asking me about 'dark chocolate'; that's a name for morphine, isn't it?"
The couple were cousins. The husband was the son of the wife's uncle on her father side. They lived a house of their own but shared a yard with the victim's mother who lived in her own house.
The victim periodically went to Russia for better income. He was repairing houses. On his last trip he stayed in Russia for seven months.
He came home 10 days before he was killed.
Sveta says it was an ordinary evening. They were just sitting around the table and discussing family issues such as making repairs to one of the houses.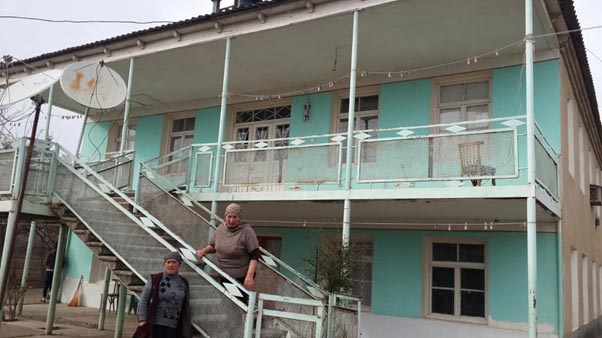 The couple had three children, a six-year-old daughter and two sons ages 4 and 2. Two of them witnessed their father's death. One was so close that some of his father's blood flew onto the child. The youngest ended up hiding under a blanket and biting her lip from fear.
The child said only: "Mother has beaten father."
After she killed him, Turkan ran to her Aunt Indira's house. The aunt said Turnak was terrified, in shock, and couldn't say a word.
"She didn't have any option but to run to our home," our aunt said. "The poor girl. My husband bought sedatives for her. The police came and took her. After that we haven't been able to contact her."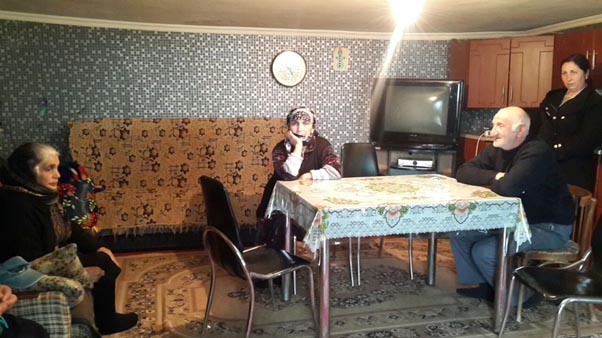 The victim's family blames Turkan's family. According to his mother and a cousin, her family may have been interested in money and the couple's house. His mother admits there were always bad relationships between the family.
What about children?

Relatives noticed that the oldest child seldom goes to kindergarten. All three children are living with the victim's mother.
Lawyer Tamara Gurchiani says the state should take care of and protect the children until they are 18.
"There is one interesting NGO which is called Children of Georgia. They work with these kids and I have met many talented kids. But they haven't any idea what is going to happen in their life."
The lawyer says staying with a grandparent is the best solution.

At a Rustavi City Court hearing on April 5, there was an argument between the two families, and the victim's family wasn't allowed to enter the courtroom.
According to the Criminal Code of Georgia, Turkan Karimova can be jailed for 8-15 years. As the Prosecutor at Rustavi Court Prosecutor Ian Mamulashvili says all case information is secret to protect the security of witnesses.