By Ulkar Natiqqizi

On October 30, 2016, in the village of Qabala, a four-hour drive from Azerbaijan's capital city of Baku, Sabina Verdiyeva was killed in her house. Her husband -- Khayal Verdiyev -- was arrested for the murder several hours later.

According to Sabina's neighbors and relatives, she was known as a serious and silent girl in the small Kurd district part of Qabala.

"When Sabina was 19, she thought that she should marry someone," said her mother Sevda Jabbarova. "Because in the village, if you are over 18, you should marry. My daughter was not caring about love. Sabina always said that she wanted a family who could take care of her and her future kids."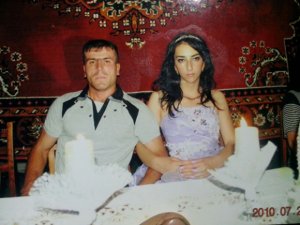 Jabbarova says they are related to the family who came to her home and asked permission for their son to become engaged with their daughter. Jabbarova says the families knew each other but not well. After four years of marriage, Sabina came to her mother and said that her husband had been beating her since the marriage began.

Sabina's father Mazahir Jabbarov says his daughter wanted a house of her own. He said she always told him that she could live with her husband very happily, but that his father and mother interfered in everything.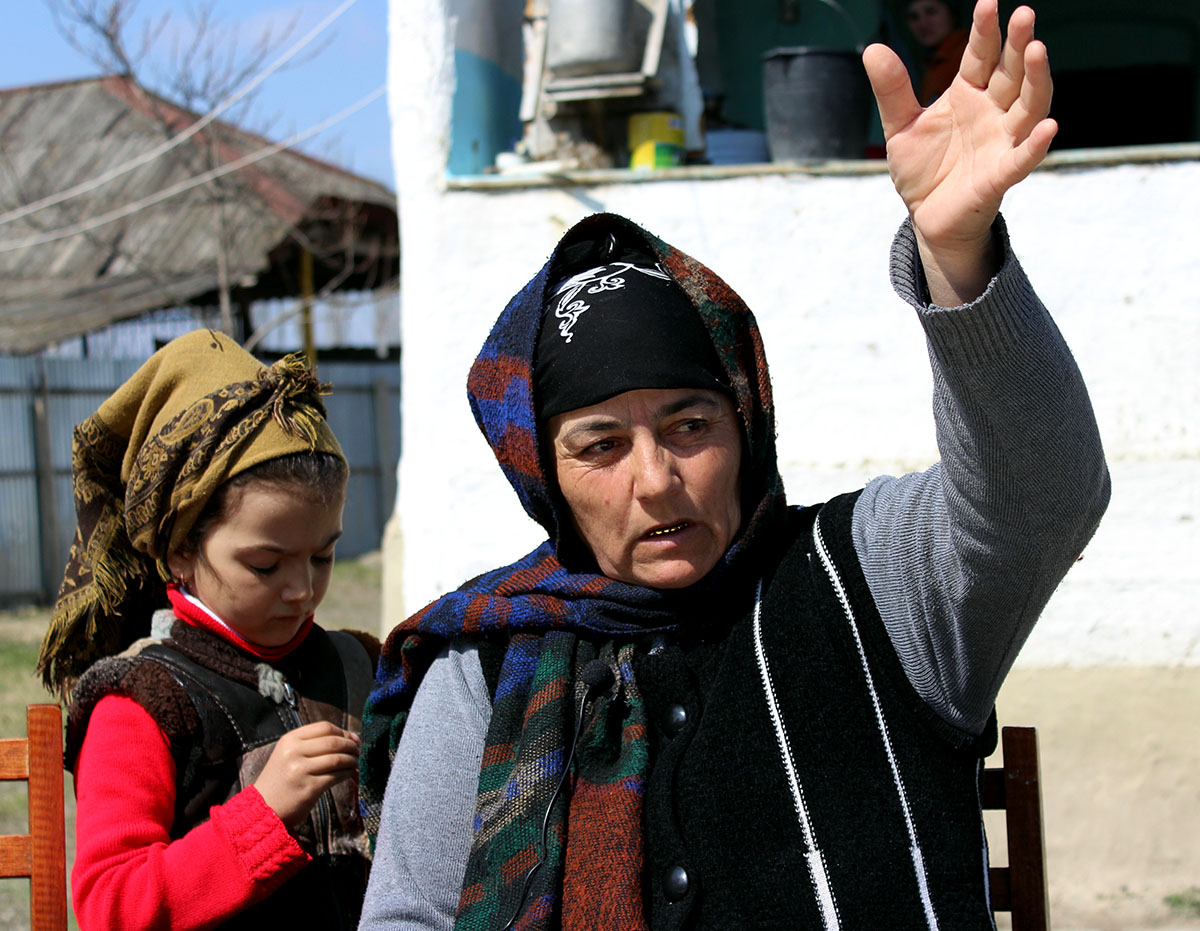 "We did not see our daughter often," her father said. "However, when we did meet, Sabina did not say anything about it. Then when Sabina gave birth to a baby girl, because the baby was not a boy, his family started to behave very badly. They did not treat my girl as a human."
Sabina later had a second child, but almost died from infection. Her problems got worse.
Jabbarov said they beat his daughter, and she was not allowed to live in their home. She went to cattle sheds and slept with cows and sheep. He said she became dangerously ill with a temperature near 40 centigrade.

"They took her to doctors, but there was no improvement. I saw decided to interfere. I got angry and took my girl to other doctor. I did not have any money; I got a 1,000 manat (about $US595) loan from a bank. The doctor helped me and signed for the loan.

"I took care of Sabina for three months. During that time, she could not see her children. His family would not let her. Sabina was getting mad. She said she couldn't live without them.

" I said to her: 'My daughter, they do not come to get you. They do not let you see your kids. . They are not interested in you. Why do you want to go back?'

"Sabina said: 'I want to see my kids. Father, I know. If I die, I will die for my kids.'

"One day, when I came home from work, I saw Sabina had gone."

"One January night, I heard some voices and went outside," her father remembers. "I saw a girl lying in my garden. When I reached here and saw her face, I suddenly realized she was my Sabina. Her face was very bad. Her nose was broken.

"We called doctors and they came. Then they called the police. When the police came and asked Sabina who did it, she said: 'I fell down.' "

Ten months later, she was murdered.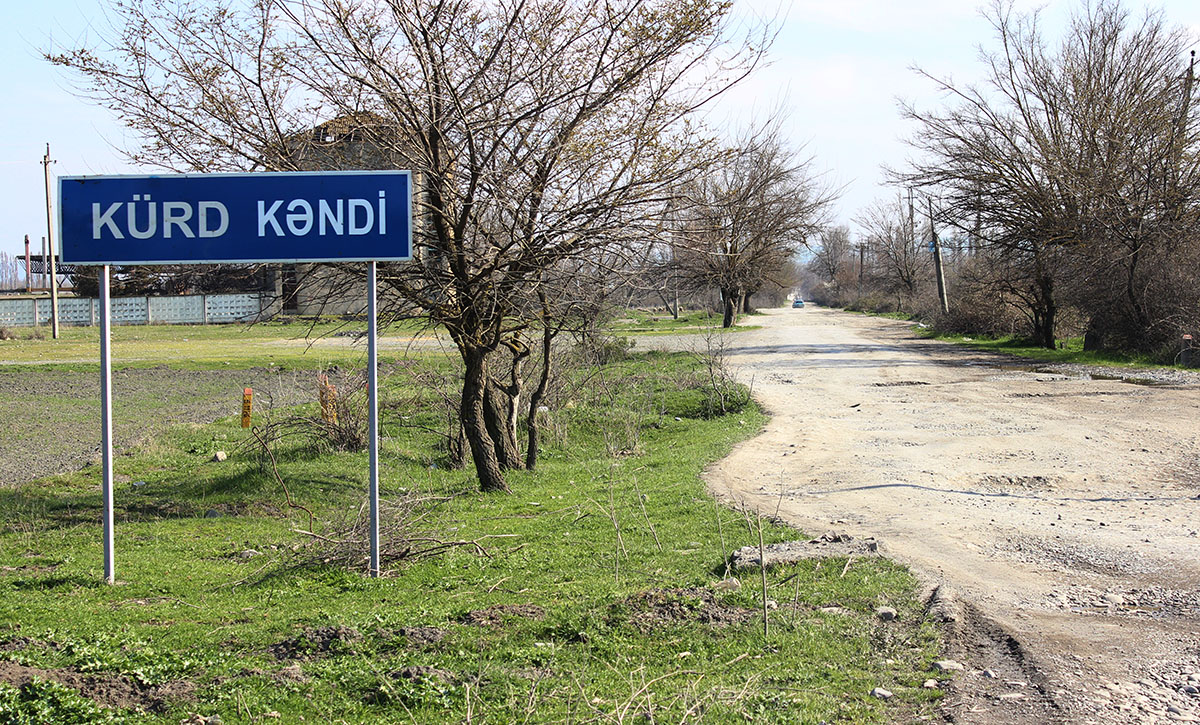 According to her aunt Metanet Muradova, on the evening of October 30, neighbors told her at 7 am that Sabina had been killed. But her mother and father didn't find out until 11 am.

"Many police gathered in front of the hospital." Muradova said. "My husband saw Khayal's brother and a cousin in the hospital garden. My husband yelled, and Khayal's relatives immediately ran away."

Jabbarov describes the day his daughter was killed:

"I was in a field, watching sheep. Suddenly, one of my relative cames and said I must immediately go home. I started to go home, but I could feel everyone looking at me strangely. When I arrived, my wife started to scream: "Mazahir, they killed Sabina, they beat up our daughter!"

Her aunt told hospital employees that they needed her parents' permission before examining the body. Sabina's uncle Sardar Jabbarov even tried to enter the exam room and speak with medical examiner Aydin Khasmammadov, but he wasn't able to get in.

According to Azerbaijani law "About the Protection of Public Health", an autopsy is performed by doctors to obtain information about causes of death and diagnosing diseases. It is an investigation process and can be done without the family's permission.

Sabina's uncle asks if Khayal did not love Sabina, why didn't he just take her to her father's home -- instead of killing her?

Sabina's family claims she was pregnant when she was killed, and that her sisters-in-law also knew it. The family said two tests showed she was pregnant. Her mother says that in the final month of her life, Sabina and her husband came to their home more often. Sabina's husband told them he would sell a sheep and give the money to Sabina for an abortion.

"They never came to our home frequently. But, when they came, Khayal told me that, Sabina was a pregnant, and they already have 3 kids, they did not need next one. And, for abortion he is going to sell sheep, and give money to Sabina for abortion."

But the medical examiner told them Sabina was not pregnant.
"When my wife heard that, she started to scream: 'They did an abortion to my girl! They took baby!' " said the victim's father. "Everything happened because of abortion money. Sabina needed money for an abortion, but they (his family) did not want to give money to her. Because of this, they killed my daughter."

The medical examiner Khasmammadov gave a death certificate to the victim's family, but he did not write in it a "death reason". The victim's father said they did not get the certificate until 40 days after she died.

According to Paragraph 4.9 of Azerbaijani "Regulation of Act Record on Death", the location, time, date, and cause should be written on both legal and medical documents.

"When I saw my daughter's body, it looked very strange," her father said. "You could not say see that her husband killed her. How could she look so calm if she was killed?

"I do not have any evidence. They just said Khayal threatened her. I do not believe it. It does not look like a choking case. When I saw Sabina's body, there were different cut marks on her neck, back and body. The medical examiner told me that, he did it to take blood samples for analysis."

Sabina's aunt washed her flesh in the mosque. She said Sabina had marks on her back that looked like someone beat her with a shovel.

"I could recognize the cut wounds the medical examiner did. She had cut wounds on her back, on her stomach, on her neck. When I moved her body to wash Sabina's neck, blood started to come out, and we could not stop it. The medical examiner used stitches for his cuts, but if he cut behind her neck, why did he not use stitches there?"

Sabina's 6-year-old daughter was asked if she saw what happened. "I closed my eyes," she said.

"We are not seeing our grandchildren," her father said. "(The husband's family) is hiding them. The kids live in bad conditions. I know it. Special organizations call me and say don't worry, we are seeing your grandchildren and they are good.

"How can they be good? He killed my daughter? They should take my grandchildren to a psychologist."

The victim's family say they went to see Osmanova Ataya, chief of socio-political and humanitarian issues in Gabala. She told them that the children will stay with the other grandparents because they have more money.

Her father says they took her husband to Republican Psychiatric Hospital No. 1, which is located in the Mastaga district of Baku. Samed Rahimov, a human rights lawyer who is helping the family, says that the perpertator can avoid punishment this way. If it can proven he was not aware of what he was doing when he killed Sabina, he might not go to jail.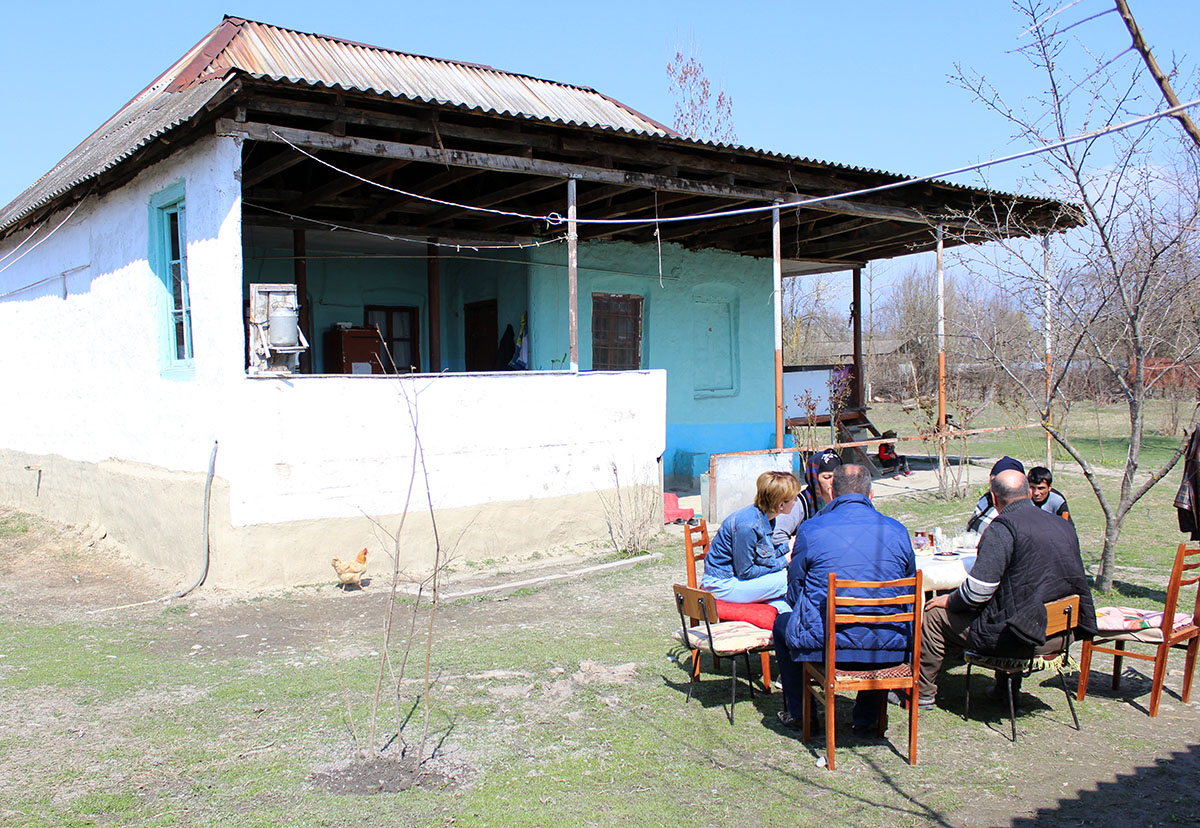 "There are two issues," the lawyer said. "First, if the perpetrator was not aware of what he was doing when he killed her, he should stay in a mental hospital until he is cured. After treatment, he will not be punished by the court. But if perpetrator doesn't understand what he is doing after he killed her, he should go to a mental hospital for treatment, but after that treatment the court should punish him.

"If they use this way to avoid court, it will be a bad example for everyone. People will think they can kill someone, and then pay some money to one strong person and avoid punishment. It could be a big corruption case. Maybe even a prosecutor could be paid to help someone avoiding punishment."

But the head doctor at Republican Psychiatric Hospital No. 1, Agahesen Resulov, answered in an official letter that Khayal Verdiyev is not registered as a patient. The legal department of the Azerbaijan Ministry of Health is examining the case.

"Khayal cannot escape with a light punishment," the victim's father said. "If they do, what happened to Sabina will happen many times. Many wives and mothers will die, many kids will be orphans."

According to the State Committee for Family, Women and Children Affairs, 29 women were killed in 2016 because of domestic violence. In 2015, 32 women were killed because of domestic violence.