by Mariam Alikhanashvili
The femicide happened in Rustavi on March 6, 2014.
An ex-husband's anger and jealousy, several months after divorce, ended fatally.
Oleg Shubitidze, 51, stabbed his wife, Bella Dzamsashvili, 37, multiple times.
Then he tried to help her.
He called police and ambulance, and waited for them instead of trying to escape.
He was arrested at the crime scene.
Dzamsashvili died in the hospital.
The verdict regarding Oleg Shubitidze was given in Rustavi City Court, case # 1-252-14, on May 7, 2014 by Judge Maka Gvelesiani.
Under Article 118-108 of the Criminal Code, intentional murder, imprisonment is for 7 to 15 years.
"Considering the facts, that he admitted committing murder, apologized for it, and was cooperating with the investigation, he is characterized positively, and was not convicted before. he should be sentenced in such a way of punishment which will serve justice and also will promote re-socialization of the offender," the court stated.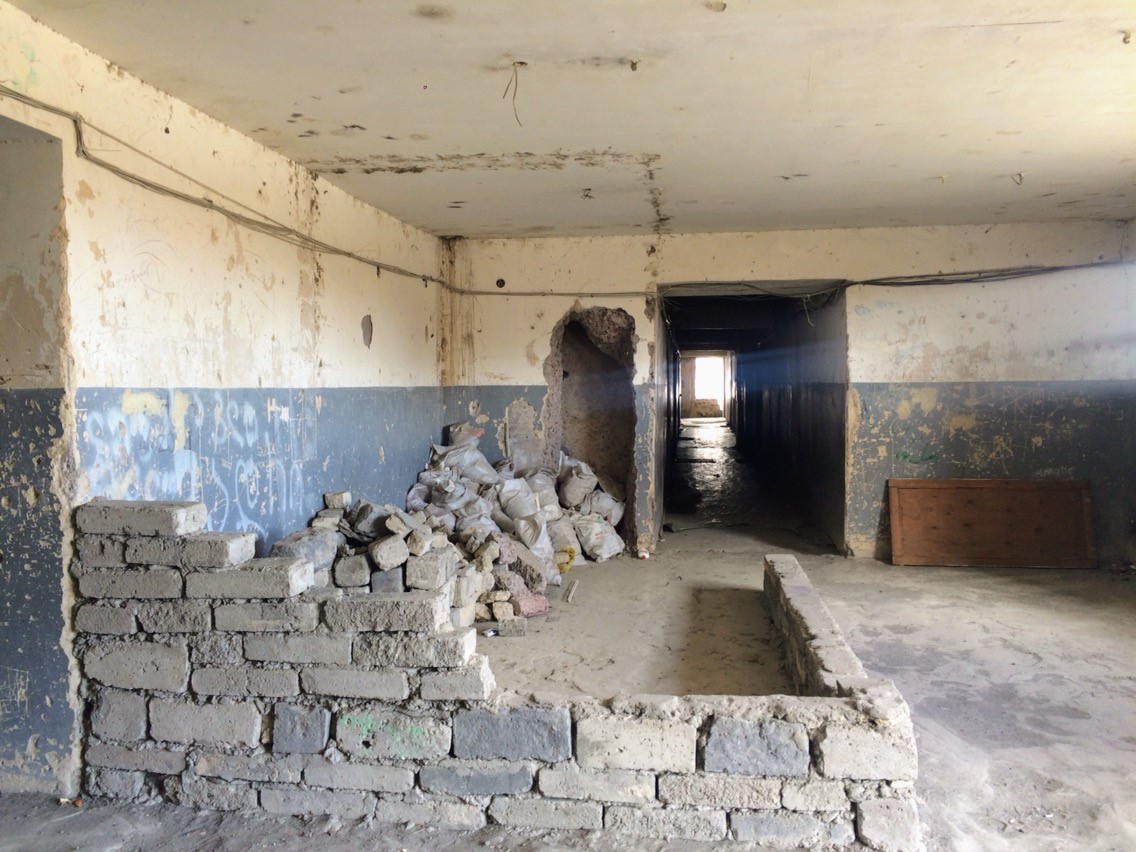 The court decided to sentence Shubitidze to 7 years and 6 months.
Five years have passed, and his sister-in-law, Nino (Elvira) Shubitidze, said there is hope he will be released earlier under an innovative Ministry of Internal Affairs program using electronic bracelets.
Shubitidze offered little information on the reasons for the murder.
She confirmed that they were separated for several months before this tragedy happened.
"I don't know details," she said. "Only that he didn't like the fact that his ex-wife rented an apartment across from their building.
He worried about her lifestyle and rumors around her.
"But he was taking care of the family. In the market he told sellers to let Bella take any products anytime and that he would pay instead of her.
My brother-in-law is a very good and careful father. The children are always going to visit their father in prison, and sometimes when it's possible staying there. They love their father."
Shubitidze and Dzamsashvili were married in 2004 and lived together in Rustavi until November, 2013.
They had one common child. She had a daughter from a first marriage. He was the father of a son and a daughter.
His first wife died of cancer when their second child was a newborn.
According to Nona Shubitidze, eight people are living together in a very small apartment belonging to the killer, including his two children.
Oleg Shubitidze and they taking care of two of Oleg's children.
An older adult son is married and lives elsewhere.
The victim's daughter from her first marriage was taken to a village in the Sagarejo region by her grandmother soon after the murder.
The European Center for Human Rights (EHRAC), together with partner organizations the Georgian Young Lawyers' Association (GYLA) and Union of "Sapari", sent three different femicide cases to the European Court of Human Rights and to the United Nations Committee on the Elimination of Discrimination against Women (CEDAW).
In each case, victims called the police several times and asked for help because of domestic violence.
All three cases ended with women killed by their partners.
Her case states that due to deeply entrenched patriarchal approaches and cultural stereotypes, domestic violence on Bella was perceived as a personal issue by neighbors and police, who didn't react to her pleas for help.
According to EHRAC, police were called four times before she was killed. One call was from a doctor who treated her after she was beaten by her husband.
The physical and verbal abuse began after she gave birth to their son in 2007.
Her husband began controlling her behavior and criticizing her lifestyle.
In 2013 she moved out, but her ex-husband kept visiting her and fighting. Law enforcement agencies did not do anything to protect her. According to the Prosecutor's Office, femicide case numbers were highest in 2014.
Thirty-five women were killed, 19 including Bella because of domestic violence.