By Gvantsa Margishvili

Violence or Femicide against women in Georgia has reached worrying proportions. A majority cases of femicide are happening within families, and the numbers are growing from year to year.
One example is 28-year-old Nino Kilasonia's case. 30-year Giorgi Dolidze, her former husband, killed her. After killing, he committed suicide.

The murder happened on the night of January 27, 2016 in the Varketili district of Tbilisi.

The victim was 16 years old when she was originally kidnapped by her husband and forced to marry him. Their marriage lasted 11 years. The victim was often beaten and scared.

The victim's sister said she always wanted to keep the family together because of their two children: "Sometimes her husband used to regret his behavior and asked Nino to forgive him. He had never worked and my sister took care of the whole family."
They were recently divorced, and Kilasonia escaped from the village Kviani with her two kids and came to live with her sister in Tbilisi. She wanted to start a new life and began to look for a job. She started to work in a workshop that made icons, but soon her life ended.

The neighbors say that the murder happened approximately at 7:30 pm. They said they ran outside after hearing a gunshot and screaming. The victim was about 50 meters from the house. The children were watching their mother bleeding.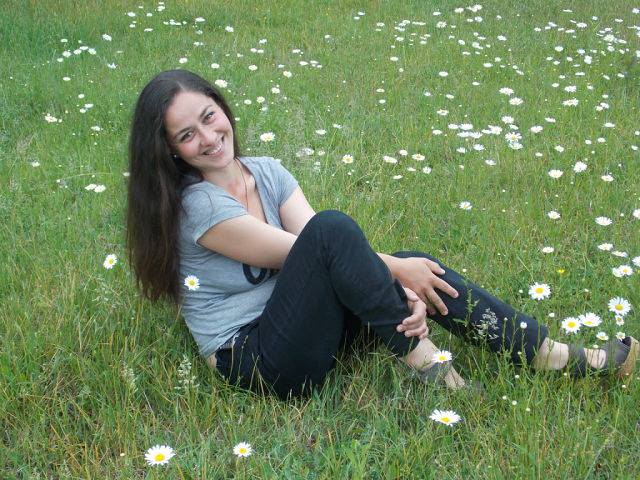 According to the victim's sister, Dolidze often threatened his wife and as a result they had told the police: "We informed the police, and he signed a statement that he would not approach his wife and children, or even call them.
"But the sister said it was in vain. "If we had a normal country, such a person would be isolated from people. "
Baia Pataraia, a lawyer who specializes in women's rights, said that nobody has been specially assigned to try to stop these crimes. She says there is ineffective law enforcement response, and that the laws cannot give victims appropriate guarantees that they can feel protected. She says police in most cases do not know how to act and do not consult anyone.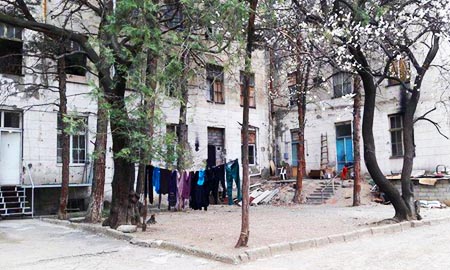 She says she will appeal again to the Ministry of Internal Affairs to create a special unit which would work on crimes motivated by gender. In 2016, female parliamentarians Tamar Kordzaia and Tamar Khidasheli tried to add femicide and sexual harassment articles to the Criminal Code.
The issue was discussed in a parliamentary committee hearing. Non-governmental organizations, citizens and clerics attended the discussion. Kordzaia said a law was not just against men, need about discriminatory and unequal treatment of women that cause such tragedies.
Despite a noisy discussion, only three deputies, according to a report in www.liberali.ge, supported the legislation." Husband signed a statement that he would not approach close not wife, nor children. "