By Eka Kharbedia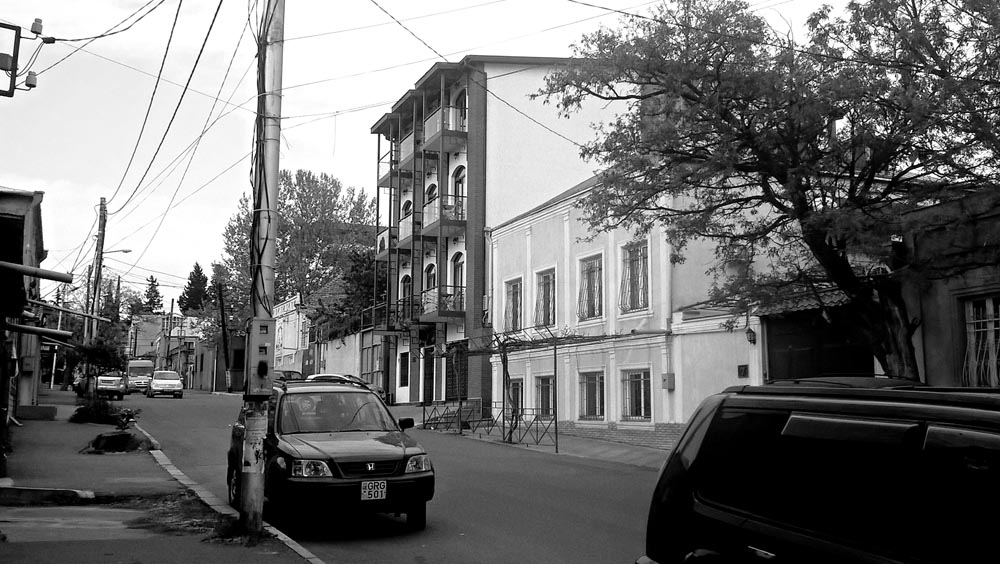 Femicide is still a crucial problem in Georgia. According to Ombudsman's office 13 women were killed in 2016 because of domestic violence. The Republican party worked on a bill which would criminalize femicide. But, according to netgazeti.ge, it was rejected by the Judicial Committee of Parliament.
A Republican Party member who worked on the bill, Tamuna Kordzaia, says people don't understand the notion of femicide:
"When we prepared the bill, which we did twice and we were refused, no one actually understood why we asked for a separate article, why killing of women by men should be considered as aggravated circumstances. No one acknowledged that inequality is the reason for femicide. There were very incompetent reasons for refusing the bill, like 'it's just killing without any sign of inequality and how can one identify this inequality?' But if it's not, then why in Europe is it a generally recognized fact?
"Ignorance was shown by members of the Judiciary Committee. They asked if the motive for killing is jealousy – does that count as inequality? Of course, it does! It's difficult to pass such a bill if you have to explain elementary things. This is exactly inequality – if man thinks he can kill a woman because he's jealous – this is the point. No woman ever, except in rarest cases, will kill a man because she's jealous. I think it would be a huge progress in society's consciousness if they'd pass the bill."
That jealousy is a sign of inequality and oppression, women right activists can agree. "If a man thinks that his wife is cattle, which you can kill – it's discrimination, hatred and oppression," says Baia Pataraia, a lawyer who specializes in women's issues.
Another issue is recidivism. According to the Recidivism Prevention Center of Georgia, in 2013-2014 they helped more than 2,400 convicted persons and 1,342 asked for participation in their rehabilitation programs. However, their actions seem to be not enough. After a big amnesty in 2012 when more than 8,000 were released and 2,000 were pardoned by the President, the crime rate increased, netgazeti.ge wrote, based on police official statistics.

Ekaterine Qavtaradze, a 36-year-old woman who worked at the kitchen of a Tbilisi hotel, became a victim of these two issues, which led to her death. On June 6, when her husband with a criminal past, 37-year-old Beso Odishelidze, called her and asked her to meet him outside her workplace, she was shot by him in the abdomen area and died later during surgery at the University Clinic.

"They had a good relationship from the beginning. I couldn't ever imagine how he would change like that," said her childhood friend Eka Ekhizashvili. "He was sent to prison a few times…He was so jealous and threatened to kill her, because she was trying to divorce.

"She had nowhere to go. Her parents died long time ago and her sister works in Italy. I don't know if she told anyone about this. She was very shy and never spoke much about her problems."
According to an NGO "Union-Sapari" study about femicide, divorce is one of the risk factors --40.46% of femicide cases happen when partners plan or are in a process of divorce.

Ekhizashvili thinks ignorance of society is partly guilty in her friend's death: "We grew up together and lived across from each other. She was a talented girl and had the possibility to study, but unfortunately, for the people who surrounded her, education wasn't so important. 'When I studied in University, they look at me like I'm stranger,' she said.

"I want to say that this amazing woman doesn't exist anymore, and society's ignorance made a contribution to her death."

"Ekaterine was very good, warm and kind. It's so sad she is not here anymore", says one former co-worker, who wishes to stay anonymous."
She worked in this hotel from its opening (2015). As far as I know, her husband was extremely jealous and she often had conflicts with him. I have never seen him; he has never appeared at her workplace.

She recalls June 6, the day it happened: "Yes, I was there. I was watching her die and the suffering in her eyes. It was terrible. When she was fading and constantly begging me not to let her go, I couldn't do anything. Even while she was dying, she was asking us not to call the police. She was still defending her husband."

The co-worker said: "the ambulance is also guilty because it didn't come quickly, but 30 minutes later. Who knows? Maybe she would have survived."

Her husband was charged under articles 11-109, 108 and 236 of Criminal Code of Georgia. The case is still on going, but according to Ekhizashvili, he has been sentenced for 10 years.

His family refuses to speak to journalists, they want to protect Odishelidze and Eka's only child. "He grew up in the father's family," says Ekhizashvili, "Despite everything, he loves his father and grandmother. He doesn't remember his grandma from mother's side."

According to a Sapari-Union study, criminal past of the perpetrator and ownership of a gun are two other important risk factors which can lead to femicide. So rehabilitation of the convicted and more implementation of rehabilitation programs are needed, as well as raising awareness about femicide and the responsibility of society.