By Nani Sisvadze

On January 4, 2017, a family on Davit Agmashenebeli Street in Tbilisi woke up to a terrible reality. A husband killed his own wife.

"It was the most terrible day of my life. My life is over," said the mother of the victim.
Zizi Urushadze, 49, and Vakhtang Samkharadze, 50, were married in 2000. Relatives and friends of the victim said the couple had a very nice relationship and loved each other. They said she always took care of him, because he was unemployed.

According to her mother Tsira Matitashvili, the victim was a strong woman who loved science and poetry. She graduated from with a degree in medical studies but never became a doctor.

"At their wedding, Zizi told me that she was very happy," her mother said. "I remember how bright her eyes were that day. For her, family meant everything."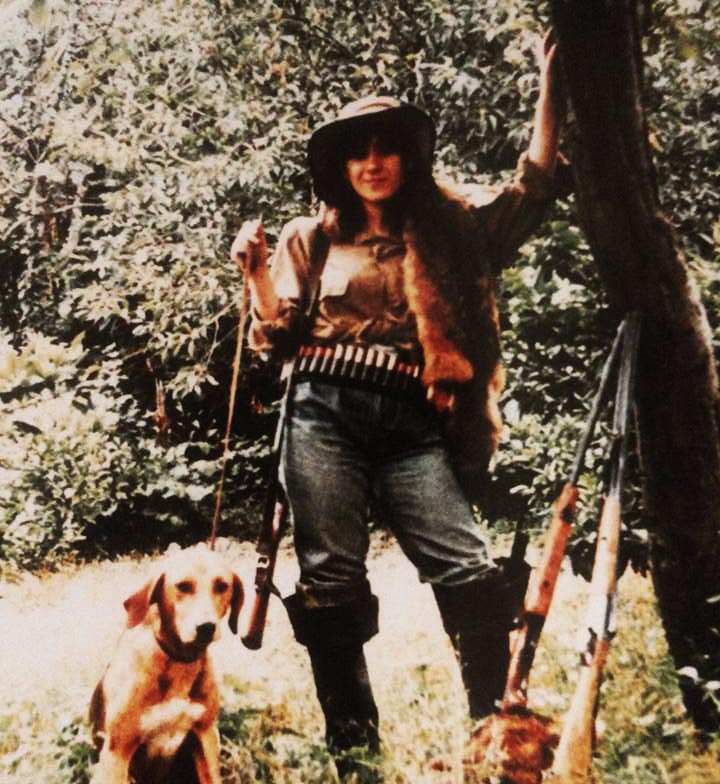 There was often tension in their relationship. When she was away from her husband and with friends, her mind would seem to race far away. She was funny, but at the same time sad. Her husband often called her and asked where she was and whom she was with, according to her friend Maia Kublashvili.
The victim worked near their house as a manager at a store called "Polarisi." She often had 2,000-5,000 lari (about $US 835-2,100). Her employees said her husband often asked for money. Friends and employees think the reason for the killing was money. According to a friend of the victim, the husband's brother was in prison and the husband needed money to get him released.

"In the beginning, when I still did not know who Zizi's husband was, almost every day a man was looking into the window of the shop. Once I saw that he was also taking photos. I said to Zizi: 'How many crazy people are in this country?' Then it turned out that this man was her husband," said employee Nino Gvilava.

"In the store there was often lost money and items. Back then no one suspected anything, but now I do not know, maybe it was him," said a store employee.

According to the victim's mother, after police found the body, crime specialists worked for one day before it was transferred to the mother's house for the mourning and funeral. Her mother said she had been suffocated with a rope, and she also had a broken nose and injuries to her eyes, forehead, chin and fingers.

Zizi and Vakhtang had no children and lived in a rented flat near her mother, who claims she knew that morning that her daughter had been murdered. She said her daughter called every morning, but not that morning.

A nephew of Zizi's returned home from a gym. Vakhtang called to him and then gave him as a gift, a car that was registered in the name of Zizi's father. The boy felt very nervous after this conversation. The victim's mother called her daughter, but the phone was shut off. She sent the boy to Zizi's home, and he found the body.

Her husband confessed to the murder and surrendered to police.

The first pre-trial here in Tbilisi city court was April 6, what would have been the 10th anniversary of their marriage.
Court began three hours late. Family members and friends, waited with tears in their eyes. From the defendant's side, only his sister Nino came.

There was no communication with the victim's family. Nino said that she came to the court out of a sense of duty, but that she knew her brother should be punished because he committed murder.

Court finally began at 3 pm. In attendance were judge Nato Khujadze , prosecutor Michael Chkheidze, the defendant's lawyer Mamuka Basilashvili, and the defendant. Because he was present, some of the victim's family members did not go in the courtroom.

The judge explained the rights and the obligations to the audience. Then she asked the defendant a question: "What is your marital status?"

"I do not know. I killed my wife and probably I'm a widower," he answered.

Both side presented case materials. The prosecutor spoke about witnesses and evidence recovered from the scene of the crime.

According to the investigators, in 2014 Samkharadze was arrested for petty hooliganism. The charge was dropped in 2016 after he paid a fine.

The defendant and his lawyer completely agreed to the material presented by the prosecutor.

'The session ended in an hour. Before the defendant was taken from the court room, he asked his sister about his children. It turned out Samkharadze has two children, one each from two wives he had before he married the victim. Upon hearing this, her friends and family members started shouting and screaming that he was the devil.

The next hearing was held on April 19 at 11 am. The audience filled the courtroom. This time the suspect was brought in wearing chains. A new judge, Besik Begianashvili, told the prosecutor that based on the evidence presented, the husband should be convicted. His lawyer did not argue.

The judge gave the husband his right to say any final words:

"Nothing happens without a reason, I had a serious reason; I do not want to talk about it here now… when I realized what I did, I walked to the police myself. I had a debt before God and my law."

According to Article 108 of the Criminal Code, he was sentenced to 11 years in prison.

"Femicide is murder because of being a woman. This is not in Georgian legislation at that moment. However, it's well-known in laws in other countries, said Baia Pataraia, a lawyer who specializes in women's issues.

"Most of our laws are neutral, written equally for everyone, and it is not likely to recognize problems that can affect only a certain part of the population -- in this case, women.

"A lot of (proposed) bills about women's rights do not pass. One reason that the parliament has a male majority of 84%, and they aren't interested in the problems that women have in Georgia."

These are issues for Parliament, but for Zizi Urushadze and victims like her, these issues mean nothing.