By Tamar Kvachantiradze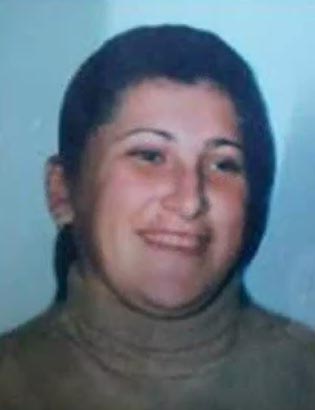 On October 2, 2014 in the village of Dvabzu in the Ozurgeti region of Georgia, 40-year-old Temur Ramishvili killed his wife Natalia Bezhanishvili with an axe because of jealousy.

The young woman died immediately. After the killing, he lit their house on fire, then sat down and waited for the police. Neighbor Sopho Rusieshvili told Guria TV she asked him what he had done "He answered: 'I cut her. I am killing her now. I don't make her happy."

On February 26, 2015, the court declared him guilty and stated the motive was revenge caused by a conflict between the spouses. Ramishvili confessed to the crime.

According to the verdict, at the time of the crime the prisoner did not have any psychological problem and knew what he was doing, according to the conclusion of judicial psychiatry and psychological experts. But during his imprisonment he has developed a physiological type of paranoid psychosis and was transferred to the Qitiri psychiatric center in Khoni for treatment.
Natalia Bezhanishvili left two children ages 7 and 4.
The media spread information that the crime happened in front of the children.

The prisoner's mother Mary Rusieshvili says that is untrue. "The children were with me and when we got home everything had happened." But Guria TV reported neighbor Sopho Rusieshvili says she heard children crying and when she asked them what happened, the children told her that their father killed their mother and burned the house.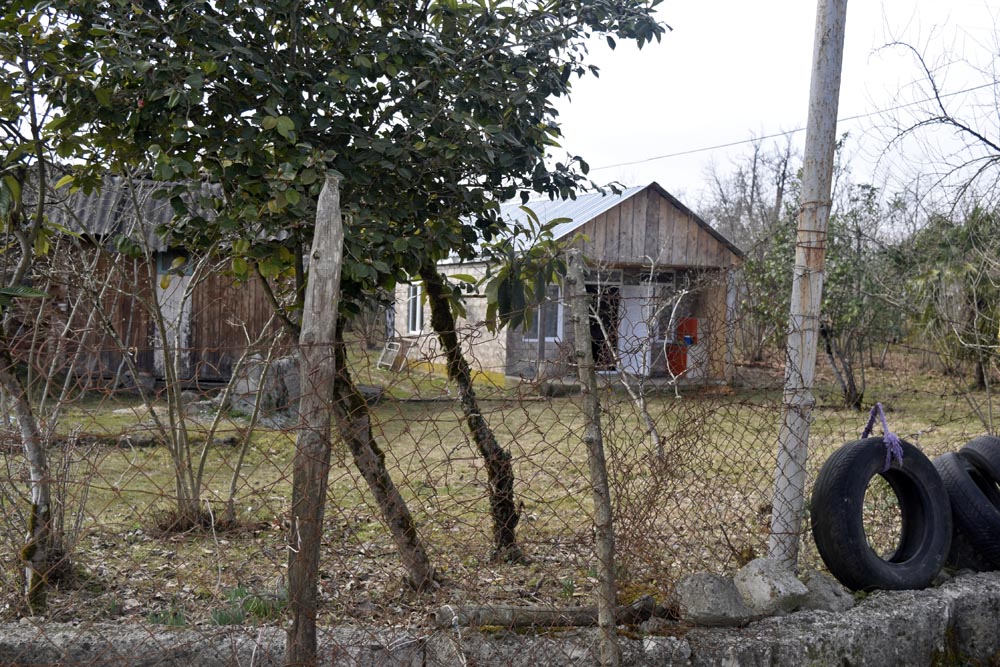 The victim's brother Nikoloz Bezhanishvili did not want to make any comment for this story. He said that his family doesn't want to speak and "it is not important to remind our family about this tragedy again, which happened years ago." He did say the crime happened in front of the children and that their father knew what he was doing.

The prisoner's mother said the couple was in love and did not have any conflicts while living together for 7 years.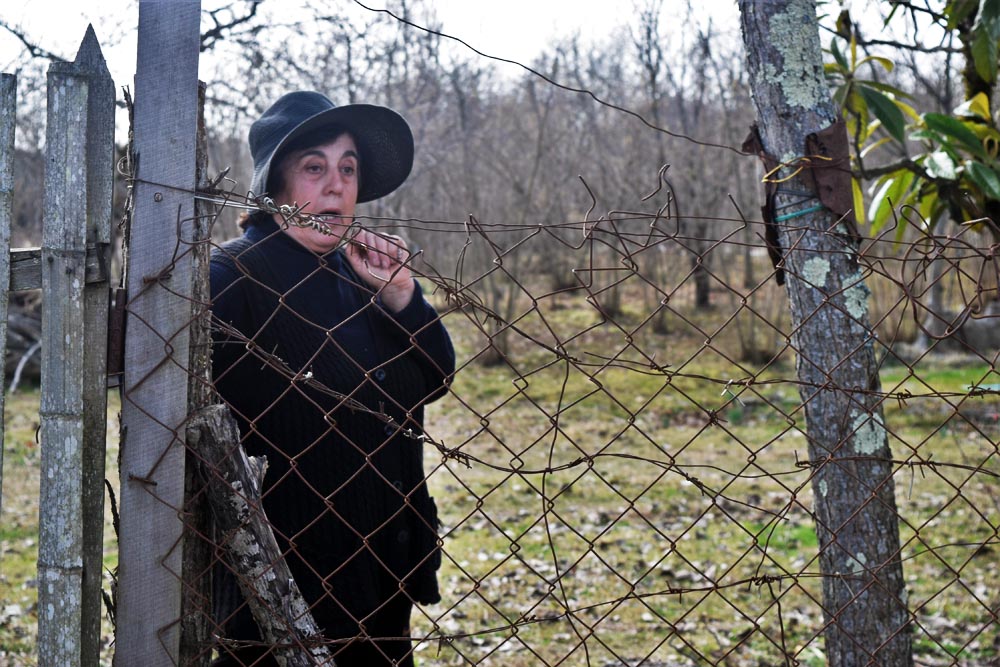 "My son tells me Natalia put something on the internet and he doesn't know what it means, and that she screwed him," she said. "The crime happened because of jealousy."
Neighbors who did not wanted to be named say he was a really good father and husband and was doing everything for his children.
"He sold his house fence and bought clothes for the children," one said. Another said the couple went everywhere together: "If we met Natalia in market or church or somewhere, they always were together and they did not have any conflicts." Another said that "they were not communicative people and kept to themselves."

According to neighbor Ketavan Khidisheli, "I never heard about violence in their family. Natalia did not say even a word. If she had said he was an abuser, this would not have happened. Other neighbors are surprised, too."

But the day after the crime, neighbor Amiran Rusieshvili told Guria TV that the couple always had problems and the police came many times.

One neighbor who didn't want to be identified said Natalia wanted to live in her mother's house in Gomi village of Khashuri , but Natalia's brother was divorced and living with their parents with his 2 children, so there were very many people in the house. Natalie decided to go back to Dvabzu and her husband's home.

Now their two children are living in that house in Gomi. Their grandmother Maiko Tabatadze several times a year is going to Turkey to earn money for the family.