By Tatia Shaishmelishvili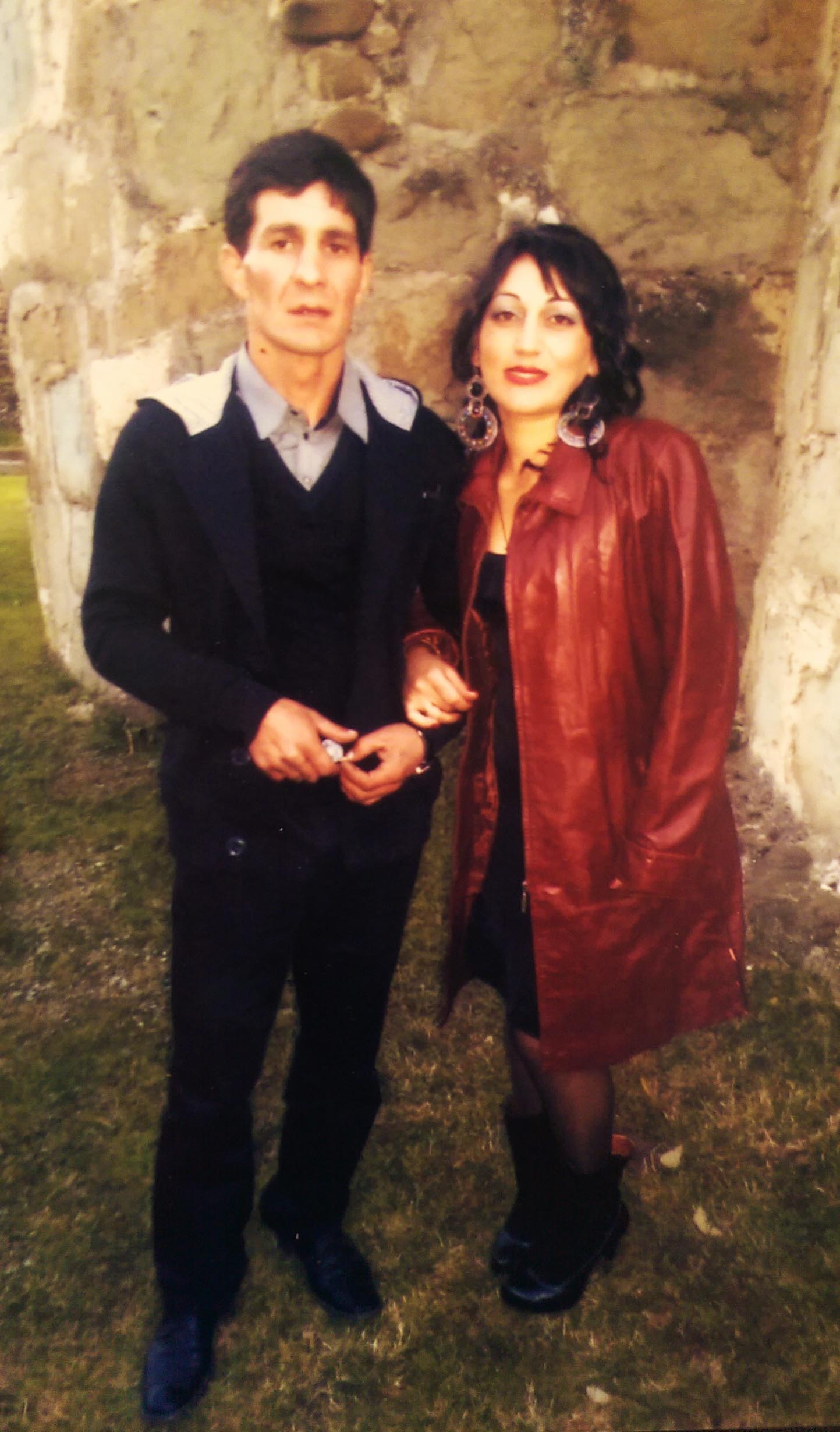 35-year-old Nelly Sonidze was killed by her husband. She suffered a knife wound to the throat and could not be saved.
On April 13, 2016, in a compact settlement of refugees in the Varketeli district of Tbilisi, April of 2016, in the third array of Varketili, Eldarstreet, in compact settlement of refugees, Sandro Ghviniashvili killed his wife. She died at the scene. Police arrested him at the scene under article 108 article -- premeditated murder. He confessed and was jailed for 10 years.
According to the investigation, the motive was jealousy. The 42-year-old Ghviniashvili was convicted three times earlier on hooliganism charges after fights with other men.
Sandro and Nelly were married five years. They had a three-year-old girl together, and Nelly had one child each with two previous husbands. Her oldest (15) and youngest child are living with their grandmother. The middle child (7) is with her husband's family.
Both families are from Kakheti. They lived in the refugee housing for seven years because they had been homeless, not because they were ever refugees. Nelly occasionally sold souvenirs and Sandro worked as engineering technician.
According to 64-year-old neighbor Tsitso Ghonghadze, they were often fighting because Nelly loved drink: "For this reason, he was often arguing with her. The woman was drinking frequently and her husband could not forgive. As of Sandro, he was worker. Nelly's mother says that he was not working, but it is a lie. "It is terrible when a wife loves to drink. Murder is unimaginable, but his wife was not good in this case."
The murder happened in front of the second child. Neighbor Venera Miladze, 76, said there were other witnesses, but nobody could not stop it.
"It happened in just a few minutes. None of them were good. But a man cannot forgive when his wife constantly drinks," Miladze said. "Besides, Nelly was not acting like a family person. "Sometimes she was working and had some income, but she didn't like family life. They were together several years, but they did not adapt to each other. That why the end was a crime."
The victim's mother Roza Sonidze, 62, admits her daughter was drunk frequently, but claims that Sandro is psychopathic:
"They had a family fight every day. My son-in-law was convicted three times. He was Nelly's third husband. Their relationship wasn't bad at first. My daughter was working like a man, gathering scrap metals and selling them.
"In the beginning I was living with them and I saw them fight. Once my son-in-law broke my hand. He was shouting and scolding Nelly. He was jealous because of a friend. Nelly did not divorce him. She did not want people to start talking about this."
She said her son-in-law had threatened to kill her daughter and then did it.
"My girl was drinking, and because of it Sandro had a fight with her. My girl was a tomboy; she was drinking with neighbor men. Sometimes Nelly was drinking alone, but she had never lost her mind. She was a family woman.
"That day, Sandro was a bit drunk and did not know what he was doing. He was waiting for his wife in the yard. When Nelly came back, he did not fight with her. He just killed her. It was a premeditated killing of his wife. Nelly had a throat wound and an artery was cut. She died at the scene."
She says Sandro's family does not make excuse for their son.
"I have a normal relationship with my son-in-law's family. His father says Sandro should not be let out of prison. When he gets out, I am sure he will kill others," she said.
Sonidze said Sandros's mother did not like the victim and wanted them to divorce.
"Because Nelly had two children with other husbands, Sandro's mother did not want them to be together. She said it would be better for Sandro to be in prison than for them to be together."
The defendant's mother Maia Ghviniashvili denies that story and said she had a perfect relationship with her daughter-in-law. She criticizes her own son.
"Nobody has the right to kill another's child," When he could not change his wife's behaviors, he needed to divorce her. Two husbands divorced her. So why did my son kill her? It would have been better if he divorced her.
"They were in love with each other. Sandro only tried to reduce her drinking. He had no problem if Nelly drink at home, or with her friends. But she was drinking every day and Sandro could not accept it.
"Nelly had a good relationship with one of her friend's ex-husband. Nelly called him and suggested they drink together. He offered to buy vodka for her, but said they could not drink together because he was busy. Later they met and Nelly got in his car.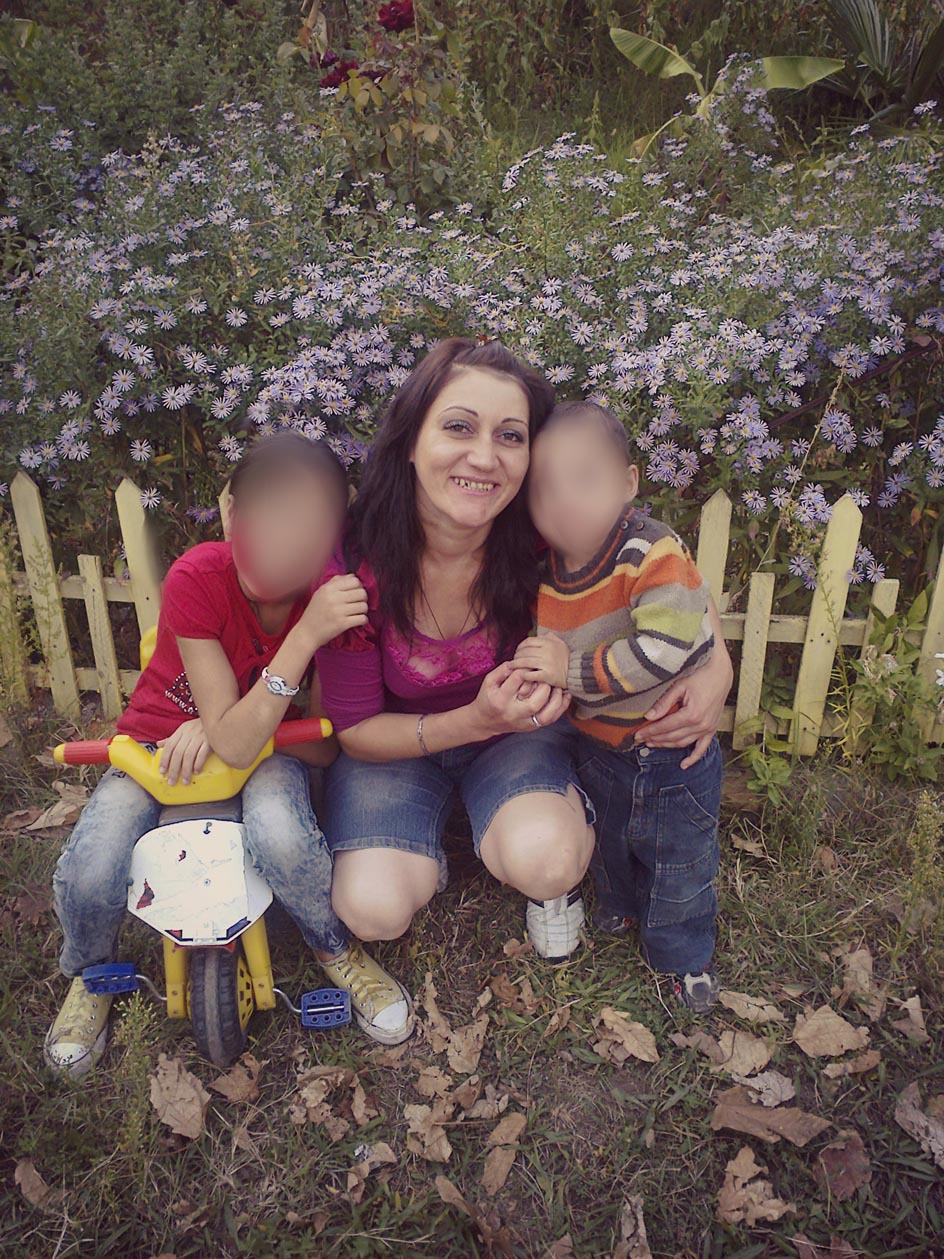 "My son was working in Saguramo, but he came back early. He called Nelly several times but she did not answer. He guessed that Nelly was drunk. Nelly's mother and I were both with Sandro. I panicked because I knew that Sandro had a knife in his pocket. He is an electrician and he always needs it.
"Nelly and her friend came back by taxi. When Sandro saw the taxi, he ran toward it. I did not see it, but spectators said at first Sandro started kicking his wife. The friend got out of the car and tried to stop my son. But Sandro became more excited and killed his wife. Then Sandro tried to kill Nelly's friend, but neighbors stopped him. Sandro was jealous because of him.
"The ambulance and police came immediately. There was no chance to save Nelly. As for my son, he did not resist and surrendered to police."
Sandro's mother says she doesn't think it was premeditated murder, and that he only wanted to scare his wife.
"Sandro told Nelly's brother he only wanted to cut her ear, and the murder happened accidentally. I told Nelly that because of her behavior, Sandro would end up in prison again. My son was convicted three times before. They had a family fight every day.
"But I could not imagine that my son could do that. "I will never forgive my son; he is a murderer. It does not matter if Nelly cheated on him or not. But I am sure she never did, because she is crazy about Sandro. Her problem was drinking. She could not live without it."
According to the defendant's father Kako Ghviniashvili, his son's behavior was terrible and he had no right to do what he did.
"Nelly was not a family woman," he said. "Because of that they were arguing. Sandro killed his wife and in a way killed himself. I loved my daughter-in-law very much. I always told her to drink at home, but not with other men. But she did not care."
He said that Nelly was sure she was going to die soon and she asked her neighbor to care for her children.
Nelly's oldest child said the couple fought every day. She said Sandro threatened to kill her mother the night before:
"They were fighting about little things. Neither of them could compromise. He always was threatening to kill her and saying if he did he would be jailed for six years. This was Sandro's obsession.
"My mother was always thinking about divorce, but she could not do it. She knew her family would rebuke her because she had been married three times. Besides, she loved Sandro very much and did not want to divorce him."
Nino says she was away at the time of the murder: "I was at my aunt's home. When I returned home that evening, the murder had already happened."
Nelly's body was taken to her native village Ujarma for burial. As for Sandro, he is trying to get his sentence reduced. His lawyer Nugzar Datukishvili said the Appeal Court refused to reduce the sentence. Now they plan to file suit in the Supreme Court. The lawyer expects a hearing in about one month.
The number of femicide cases in Georgia continue to increase. In many cases, domestic violence is related to the use of alcohol and drugs. Alcohol can affect the user's ability to perceive, integrate and process information. Some research indicates that a large quantity of alcohol can increase the user's sense of personal power and domination over others. Also, some research indicates that substance abuse may increase aggressive responses.