By Manana Ghoghoberidze

Out in the fields of Bodorna, 43 km away from Tbilisi, where the farmers grow corn, grasslands are covered with white cows and shepherds herd livestock till the twilight, one day this nature fell into the haunted silence and a lone acacia became an "eyewitness" to a tragedy. Nino Javakhishvili is a woman murder victim and her husband G. Lotikashvili is the main suspect. He ended his life by suicide.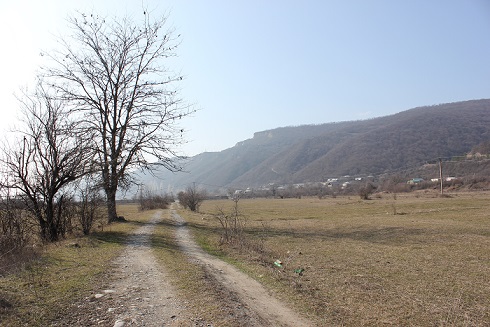 On February 13, as daylight faded, 13th February of 2018, herders bringing home the cows and found two senseless bodies under the tree.
According to the herders' story, the lifeless body of a girl was lying down the ground near the acacia, and a man was hanging from the tree.
According to rumors and initially stated version, the husband choked his wife and after that committed suicide using a noose of cannabis.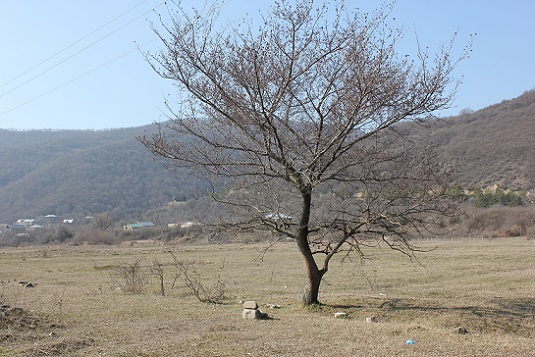 Witnesses said he wove the hemp stalks and made a rope.
"As a shepherd and herder I've lived in the mountains for 11 years, but I have never seen such a horrific tragedy." one witness said.
"These lands were attractive for young people, they were often lighting a fire and feasting. So when I noticed a car under the tree, I did not imagine something troubling."

The Official version of this accident is not clear, but the city fovernment of Dusheti gives the same information as the village inhabitants from Bodorna and Aragvispiri.
Naira Javakhishvili, representative of the mayor's office, said they believe the police and formal medical examination, and that the main suspect in murder is the husband.

The couple lived together for 15 years and had three children. The girl was a 15-year-old student when she got engaged.
The lovers met each other in Dusheti, Nino Javakhishvili grew up in Dusheti and during the summer vacation, the man used to come to Bodorna, which is adjoining village of Aragvispiri.

Most of those who knew the couple thought their relationship was tranquil and without conflicts, violence or even any tension.
"They were lovers for years and had a happy family life. Nobody can say why this happened. They took with them the mystery of their love," said Lali Shiukashvili, a neighbor of the husband.

Jumber Karsimashvili, who lived near the couple's summer cottage, said: "I have known the Lotikashvili family for 45 years and have never heard anything about conflicts. Their marriage was the logical result of their love, not the coercion or procuring of a woman."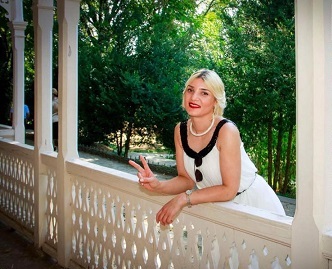 But one man from Bodorna thinks there was a separation that could be a motive for this killing.
"The girl wanted to go abroad and her husband was against it.
They were separated, but used to come here together to hide this conflict in the family,
"said Bichia Berberashvili, a neighbor of the husband.
He did not say where the wife went when they were separated.

Conflicting vague opinions make this story unclear.
Family members of the wife deny the separation and recall their love as eternal.
The family of the husband decided to hush up about any topic, except for one uncle who said the relationship of the dead couple was not as perfect as it seemed at first glance from afar.

Valiko Lotikashvili, uncle of the husband said the "sometimes they had conflicts. Nothing happens for no reason at all. The dead body of a girl was black and blue from bruises.
It seems that the husband killed her, then regretted it and decided to kill himself."

"It is hard for us to live with this tragedy," said Giorgi Javakhishvili, the wife's brother.
"They were in love, and it is unimaginable. Probably there was a reason and the investigation will establish facts about it.
As for problems, there are little conflicts and tension in every family."

Nino Javakhishvili, 31, was the third daughter in a family with five children.
Before the tragedy, Nino was working as a cashier in a hypermarket Carrefour, where she was named the best cashier of 2017. Friends say she was always smiling.

Her 37-year-old husband had his own business distributing construction materials.
Friends say that he was mild-mannered, not an aggressive person, and was working all the time.
Neither, seemed to have any health problems.

Both are described as loving, kind, open-hearted, and honest-minded.
Many think that killing someone was impossible for Lotikashvili.
Her friends remember her husband as a loving, quiet person, but say he sometimes rebuked her in front of guests.
According to her bridesmaid Nino Khmaladze, "I have known her suspected killer since our childhood. He was a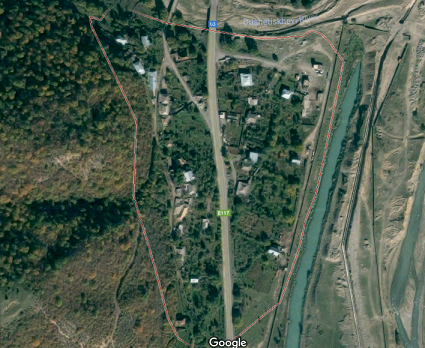 serious, balanced person, never drank alcohol,
but he did not like laughing or loud speaking, and he used to reprove Nino. He was a so-called 'Georgian man.' "

According to Natia Jvaridze, a former co-worker at the Badagoni wine company,
"Javakhishvili was enthusiastic about the children and her husband.
She always wanted to make surprises for him and buy gifts. "They worked together in wine company "Badagoni"

The couple's three children now live with grandparents from both families.
According to the Ministry of Internal Affairs, the investigation is ongoing under Articles 108 and 115 of the Criminal Code of Georgia, which implies intentional murder and enticement to suicide.
The families are looking forward to the rulings of investigators, which should be available in a month.

The house of couple is behind a locked gate. They are buried together in Aragvispiri.