Sopio Bujiashvili
Ana Natsvlishvili, 20, was found brutally murdered on February 22 near her family flat in Tbilisi's Temka district, 3 Shatili Street.
She was a promising young student at Tbilisi State University studying psychology and education politics, Neighbors describe her as a quiet lovely girl from a well-respected family in the community.
Her tragic death shocked both the community and social media.
She left home that early morning at 5 am dressed in pajamas after receiving a phone call.
She told nobody who she went to meet or where. Family and friends assume that she wouldn't leave home at that hour without knowing the person she was meeting very well.
When her sister with whom the victim was sharing a room understood she was gone, the search for her started. Her boyfriend of five years joined the search.
After an hour at approximately a 6 am., her dead body was found about 200 meters from her home at an empty parking lot. Her throat had been cut.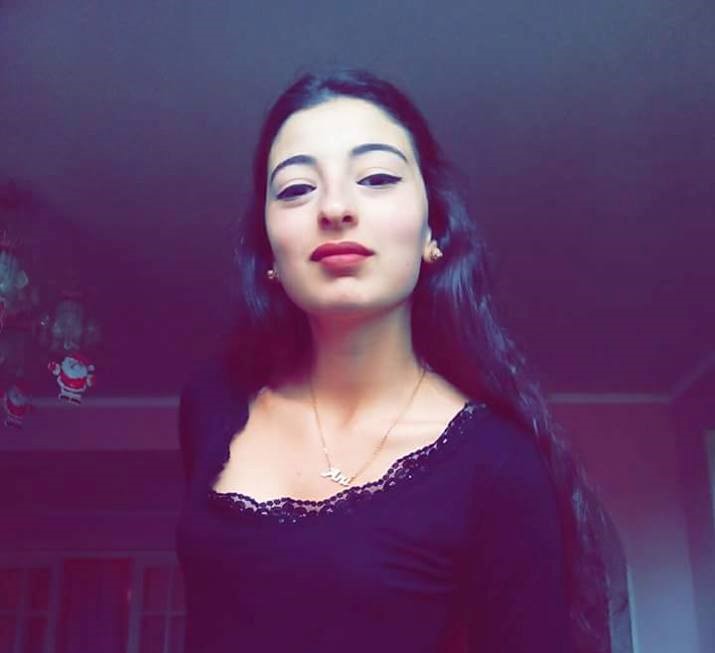 Lado Grigalashvili, 20, was her on-and-off boyfriend.
They had some quarrels, but always made up.
According to a family friend who asked not to be identified. This friend said they would break up because the victim was jealous of other girls that her boyfriend was seeing.
On the same day, after few hours of interrogation, police held Grigalashvili for 60 days preliminary detention.
He's charged under Article 108 (premeditated murder), which calls for 7-15 years in prison.
Detectives said the motive is said to revenge.
Their statement reads:
"At the motive of revenge, the suspect inflicted wounds on the body with a cold weapon and hid from the scene."
The police seized a knife as evidence when the searched the suspect's car.
Police allege that to cover his traces, Grigalashvili went home, changed clothes, and then participated in the search for her.
His lawyer Naira Otiashvili issued this statement:
"Grigalashvili does not recognize the accusation and uses his right to silence. There are other circumstances that I cannot say. My client saw a "BMW" vehicle, whose driver and Ana Natsvlishvili had an intimate relationship. I agree with the demand for imprisonment, not because my client's guilty, but because he may be in danger, because Lado Grigalashvili saw his beloved girl with the driver of the car in an intimate relationship."
David Asatiani, chairman of the Georgian Bar Association, responded by Facebook post to Otiashvili's statement:
"It is painful to say that in this particular case details of the victim's life were publicly distributed by the lawyer. This is unacceptable and does not comply with the role and practice of a lawyer. In addition to protecting the interests of the client, the lawyer has a special public responsibility to quality judicial work, which also implies strict protection of the fundamental rights of a person's private life. Even more so when the deceased's personal rights cannot be restored."
Otiashvili's remarks caused outrage among family and friends of the victim. Her friends issued a statement to Otiashvili through Facebook:
"As a atorney you should be aware that violation of the rights of the deceased person is illigal and immorall ... with your groundless accusations you are insulting an innocent soul.
"For all of us who know Anna, it's a very heavy blow.
Nobody else could find such a brutality and commit such behavior, but Lado ".