STORY 1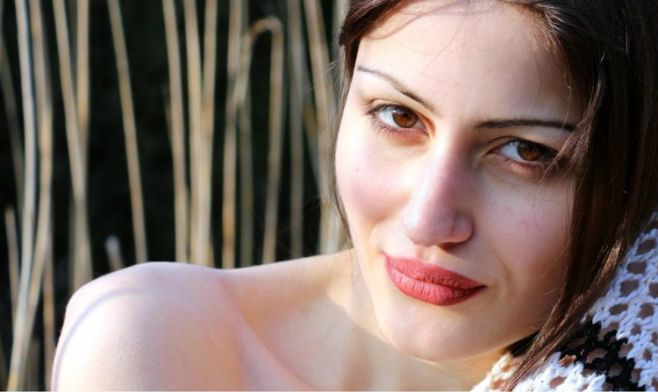 A policeman who killed his domestic partner claimed temporary insanity. The victim's mother disagrees, pointing out he fired five bullets and then stopped, even though there were six more bullets in the gun.
On April 17, a final court hearing was held in Kutaisi. Sergi Satseradze, a policeman accused of murdering his ex-wife, was sentenced to 11 years and was given the right to apply for a Georgian president's pardon.
"I deserve the sentence but it should be just," Satseradze said. "Being a policeman and media coverage about violence on women aggravated my sentence. I've never violated my ex-wife physically. It was not a premeditated murder and I love her till today."
The case is still ongoing. The victim's family will appeal to the court with a request to abolish Satseradze's right to apply for the president's pardon.
19-year-old Salome Jorbenadze was killed by her ex-husband in the public park on Aghmashenebeli Street in Zestaphoni, Georgia on July 25, 2014. Satseradze, 25, a Zestaphoni regional police officer, shot her with a service gun. According to eyewitnesses, Satseradze and Jorbenadze were having conversation and then Satseradze fired five shots at her.
Prior to the incident, Jorbenadze had been calling Zestaphoni police, on the hotline of the prosecutor's office, and to the General Inspection Office of the Ministry of Internal Affairs, asking for protection from her ex-husband. No investigations were carried out.
Satseradze was charged with premeditated murder (Article 108 of the Penal Code). There was one major aspect of the case – whether the court would accept the temporary insanity defense, which is based on Article 111 of the Criminal Code of Georgia (premeditated murder under extreme emotional excitement). In the case of an insanity defense, Satseradze would have been sentenced for three years instead of from 11 to 15 years.

"Satseradze says that he does not remember the moment when he shot the gun. He says that he was unconscious," his lawyer Davit Khomeriki told the court before its final decision. There were four psychiatrists and three psychologists involved in the case. All four psychiatrists stated that Satseradze was temporarily sane. Only one (Manana Bregadze) out of three psychologists said that Satseradze had temporary insanity.
Jorbenadze's mother, Fatima Tchelishvili, also believed that Satseradze did not have temporary insanity. "Satseradze had 11 bullets in his gun and he used only five. Psychologists said that he would shoot all bullets until the gun was empty if he had temporary insanity. Moreover, on the day of the killing, he came to my house same as always, met his child and kissed him. Satseradze even called the police after he killed Salome," says Tchelishvili.
Satseradze himself said he was not sane on the day of the killing. "I have doubts about those experts who tested my sanity. In their decisions I saw prosecutors rather than experts."
According to statistical information from the Supreme Court, from 2009-2011 there were four cases when courts allowed a temporary insanity defense.
On the day of the murder, Jorbenadze went to the General inspection Office of the Ministry of Internal Affairs in Kutaisi. According to a letter she had written to that office, "in 2013 I wrote out a statement in the prosecutor's office, but no investigation has started. When I called the hotline of the General Inspection, I said that my ex-husband physically violates me."
Tchelishvili said that after the couple separated, Satseradze was jealous of her daughter's future plans for a modeling career, her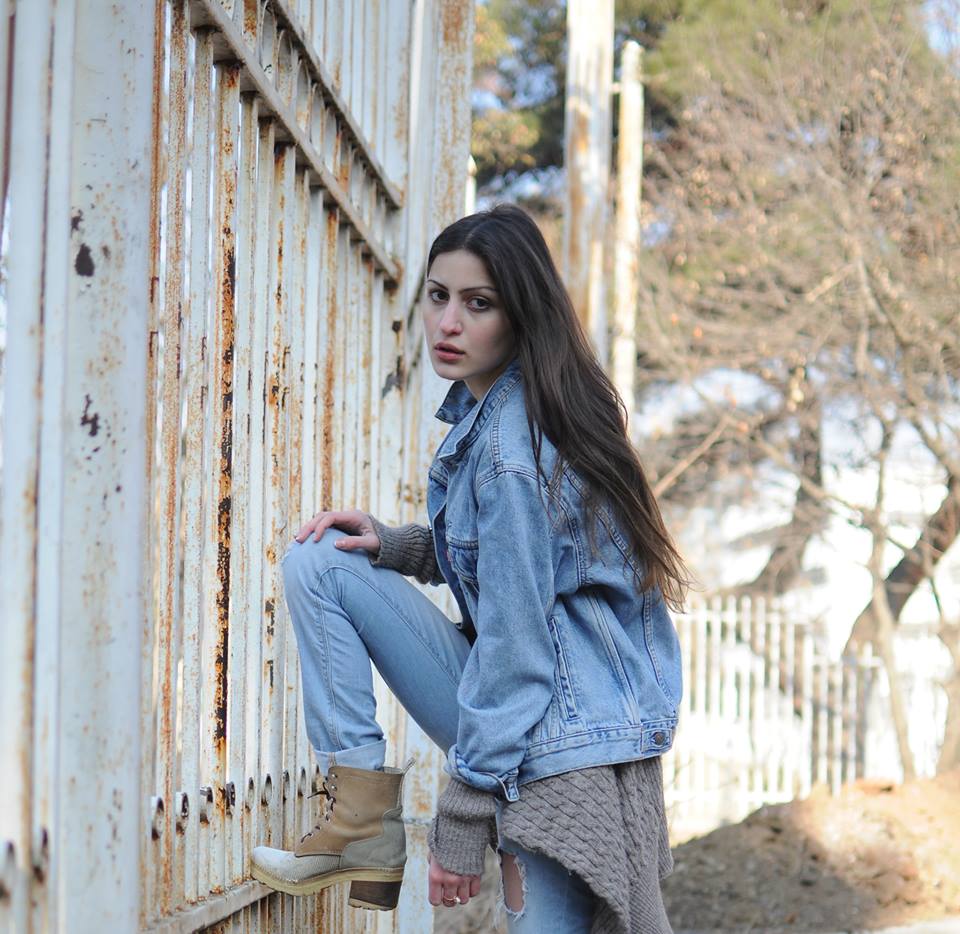 education goals, and some people around her.
"I've never thought that a woman should stay at home after marriage and just look after her family," Tchelishvili said. "My daughter wished to have an active life, wanted to study and have a career. She married a person whose family did not have an interest toward education and her aspirations were suppressed," says Tchelishvili.
Satseradze's mother Naili Katamadze disagrees, saying that their family "helped her to get an education and supported her decisions."
Jorbenadze's relationship with Satseradze began with intimidation, force and violence. On the evening of December 17, 2011, Satseradze abducted her from a birthday party and took her to a garage, where he showed his gun and threatened to kill her if she wouldn't marry him.
Police officer Tornike Kakhiashvili (who was a friend of Satseradze's) told Jorbenadze's family that the police would not help them get their daughter back and that they did not have information about her whereabouts.
Katamadze says that Jorbenadze agreed to marry her son and there was no violence because they already had a close relationship "They used to walk together to parties and were together in our house," Katamadze said. "Frankly, I didn't like that Salome was utterly at ease with him. I also was against the marriage, because Sergi had just started work at that time and Salome was still a school student. Could you imagine that after such a relationship, there would be any force needed to marry him?"
On the day she was threatened if she did not marry, Jorbenadze spoke with a friend on Skype and told her that she was violently abducted. (Lawyers have asked that this friend not be identified). Jorbenadze decided to stay with Satseradze's family and lived with them from December 2011 until June 2012, when she returned to her parents' house.
When they separated, Jorbenadze was two months pregnant. Satseradze was accused of inflicting systematic physical and psychological violence throughout the marriage and after the divorce. Satseradze's family refused to answer questions about his jealousy.
According to Georgia Young Lawyers Association (GYLA), Satseradze used to carry a gun while off-duty, contrary to Article 2.5 of the Georgian Police Code of Ethics. According to this code (Chapter 5 on use of force and firearms), the direct aim of using force and/or firearms shall not be to inflict an injury or take a life (5.2), moreover, a police officer is authorized to use force and/or firearms to protect own or other person's health and life, and not for taking a life, including the life of a perpetrator (5.3).
Satseradze regularly gambled and abused alcohol and drugs contrary to articles 2.5. 2.14. and 2.15. No disciplinary action was taken. Chapter 8 of the police ethics code states that: "violation of the provision of the Code of ethics, leads to disciplinary responsibility in accordance with decrees of the Minister of Internal Affairs of Georgia."
The victim's father made the accusations of gambling and alcohol and drug abuse. Satseradze's family and one of his friends denied these accusations, and said if they were true he would have been fired.
On July 20, 2014, five days before the shooting, Satseradze was promoted to the special title of Chief Lieutenant of the police. "We've asked the Ministry of Internal Affairs of Georgia, but they refused to tell us the reason for the promotion. They told us that it's personal private information and we don't have right to request it," says GYLA lawyer Tamar Dekanosidze.
In addition to jealousy, alimony was an issue between the couple. Satseradze refused to pay the official monthly allowance for his son. According to GYLA's Dekanosidze, the amount of alimony is based on the salary of the parent. In Satseradze's case, the allowance was about 200 lari.
On August 31, 2013, Satseradze was at Jorbenadze's house. "Sergi had not paid the allowance for three months, and generally each month we had to ask him to pay it," said the victim's mother. Satseradze fought with Jorbenadze while she was holding the child, and threw both of them onto a bed.
This was the first and last time when police came. As Jorbenadze's relatives who were in the house at time later told GYLA, there were two female officers and one male. They claim the female police officers told Jorbenadze that when you are married, you have to tolerate physical abuse. One officer said she had children, but didn't ask for alimony.
The officers wrote a police report where it was written that Jorbenadze no longer requested the alimony, but she protested and said she had the right to write the truth about the alimony. Satseradze threatened her and said he'd kill her if she changed the report. Police officers witnesses this scene, but they didn't do anything. Article 16 of the Law on Prevention of Domestic Violence and Protection and Assistance to Victims of Domestic Violence is entitled "police duties" and specifically requires the police to respond immediately to implement measures presumed by law.
Jorbenadze did write an official report that day and asked the Georgia Prosecutor's Office for help. According to Article 100 of the Criminal Code of Georgia, when the Office receives a report, they must start an investigation, but in this case they did not. They sent a letter to Jorbenadze in which it was written that there was no sign of violence in Satseradze's actions and they would not start an investigation.
On January 23, 2014, GYLA filed Jorbenadze's case with the European Court of Human Rights. The case is based on following articles of European Convention on Human Rights: Article 2 (right to life), Article 3 (prohibition of torture), Article 8 (right to respect for private and family life), and Article 14 (prohibition of discrimination).
In such cases, the European Court of Human Rights gives directives to government to solve problems those exist in the system. GYLA filed this case against the Georgian Ministry of Internal Affairs and the Georgian Prosecutor's Office, claiming that they did not carry out investigations, the police officers violated the Georgian Police Code of Ethics, and that the government discriminated based on gender (police officer's attitude at Jorbenadze's house).
If the case is accepted, it will be first time the European Court of Human Rights has considered violation against women in Georgia.
STORY 2

Policeman who killed his domestic partner pleaded temporary insanity

Ninutsa Ivardava

"I realize what I've done, but once again I highlight my temporary insanity in that moment. I think this unfair sentence will hinder me from returning back as a healthy member of society. The situation I'm in right now cannot be called life. I want to apologize to Salome's family, and first of all, I want to be right in the eyes of God. I am very ashamed of what I've done. I've shamed the name of the Ministry of Internal Affairs and I want to apologize to all of them. I was a proud policeman, and I would never even think of doing a thing like this intentionally. But still I want to say sorry to all of Georgia."
These were the final words of Sergi Satseradze, former employee of the Zestaponi Regional Unit of the Ministry of Internal Affairs, at his murder trial held at Kutaisi Civil Court on April 17, 2015. The Court on that date did not take into consideration the temporary insanity clause argued by Satseradze's defense lawyer. Instead, Satseradze's crime was defined under Intentional Murder, Article 108 of the Criminal Code of Georgia, and he was sentenced to 11 years of prison with a right of pardon for murdering his former unofficial wife/partner Salome Jorbenadze at Irine Park in Zestaponi.
Sanity matters

Temporary insanity is recognized in Georgia legislation. Article 111 of the Criminal Code of Georgia states that intentional murder committed in times of strong sudden heat of passion caused by victim's wrongful action, severe abuse or other severe immoral activity against the perpetrator or his close relative shall be punished from 2 to 5 years of prison.
Use of this clause is very rare. According to statistical data provided by the Supreme Court of Georgia, only four cases of murder were ruled to be committed under temporary insanity in the last five years.
Satseradze, his relatives and his lawyer were hopeful around 4 pm as the third floor courtroom at Kutaisi Civil Court started to fill with family members of the victim and the accused. Relatives sat calmly but with a nervous look in their eyes as guards led the accused Satseradze into the prison cell-like glass chamber. Despite the circumstances, his relatives were smiling at him and exchanging virtual hellos.
After a 30-minute delay, the process was declared closed and almost everyone had to leave the courtroom. Only Jorbenadze's mother, the prosecutor and the defense lawyer remained as the court questioned psychologists on the issue of Satseradze's temporary insanity at the time of the crime.
On July 25, 2014, 19-year-old Salome Jorbenadze was shot five times by her former husband. He fled the scene, but returned soon afterwards and went straight to the police to confess.
Psychiatric and psychological testing had been conducted to determine Satseradze's mental state at the time of the killing. Four psychiatrists concluded that he was sane.
Three psychologists could not come to a unanimous conclusion. One of them, Manana Bregadze, said that he was temporarily insane when he committed the murder. Two out of three psychologists disagreed. Based on the statement of Fatima Chelishvili, mother of Jorbenadze, that Satseradze had 11 bullets in his gun, the two psychologists said that if he was temporarily insane when committing the murder, he would have shot all 11 bullets. Instead, he only shot five times and stopped.
Satseradze's lawyer, Davit Khomeriki, claims that his client does not remember a single thing of what happened at the park.
Background Story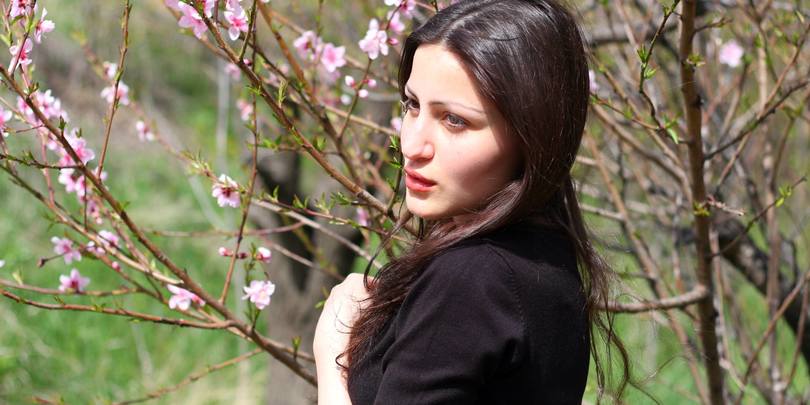 According to Tamar Dekanosidze, a lawyer at Georgian Young Lawyers' Association (GYLA), and evidence acquired in connection with this case, a long series of violent and abusive actions started right from the beginning of their marriage. Jorbenadze caught Satseradze's eye her for the first time as she was coming out of a church. Soon after, he started following her in his car. On December 17, 2011, he abducted Jorbenadze as she was returning home from a friend's birthday party. Satseradze took her to a dark garage and threatened her with his service gun. He told her to marry him or he would kill her and all of her family.
Skype conversations between Jorbenadze and a close friend, who lawyers asked not be identified, reveal that her family went straight to the police for help, but they refused and told them they didn't know the whereabouts of their daughter. The family contacted one policeman who was Satseradze's friend. He said that he couldn't help. The parents then went straight to Satseradze's home and soon witnessed the return of both their daughter and her future husband.
Jorbenadze seemed depressed and overwhelmed. It looked like she was crying. Her parents wanted to take her back home, but she refused and stated that she wanted to stay.
After several months, when Jorbenadze was two months pregnant with a baby, they broke up. After that, a series of conflicts began on the issue of paying child support.
Jorbenadze asked the court to force her ex-husband to pay for child support, but still he wouldn't pay.
On August 31, 2013, Satseradze went to Jorbenadze's house. He threw the baby on the bed and hit Jorbenadze in the face. She called the police, and one policeman and two policewomen came to her house.
According to GYLA's Dekanosidze, the police revealed a discriminative nature towards the victim. For example, they questioned her in the presence of Satseradze, who was yelling at her during the whole process. The policewomen told Jorbenadze things like: "what were you thinking when you were getting married?" and "you should endure hitting from the husband."
The police underlined the fact that Jorbenadze was still very young and couldn't understand what was going on. After that, they filed a false police report signed by Jorbenadze, stating that she did not have any complaints whatsoever and the conflict was about child support. Jorbenadze said she signed that false document because her husband was theatening her.
Jorbenadze laterdecided to apply directly to the Prosecutor's office.
According to GYLA's Dekanosidze, the Prosecutor is obliged to immediately start an investigation after a report about abuse is received. But they did not start an investigation. They sent Jorbenadze a letter stating that the actions she described did not involve signs of violence.
The Murder

On July 25, 2014, Jorbenadze tried once again. She went to the General Inspection Office and filed testimony about how her policeman husband was constantly abusing her.
According to her parents, that day her little child was not feeling well and she was in a hurry to return home. She called her mother and told that she'd be home in several minutes. At the same time, Satseradze visited her home to see the child. He caressed him, kissed him, and right after Jorbenadze's call to her mom, said that he had to leave due to some street fight that required his presence.
As evidence and testimony from witnesses reveal, he was already drunk when he left the house. He met Jorbenadze at the park at around 8:50 PM. Their interaction lasted for only four minutes, followed by shots from his service gun.
The nature of their conversation is not known. Even Satseradze's parents admit that he has never said what happened and what she told him.
Satseradze was given a work promotion by Alexandre Chikaidze, former Minister of Internal Affairs, five days prior to the shooting. According to Dekanosidze, the Ministry is not giving any information as to what was the reason for his promotion.
The two families see the story differently, but both agree that murder is not justifiable.
Naili Katamadze, mother of the accused, says that Satseradze was very calm and caring, and dedicated to his job. He was 22 years old when he met Jorbenadze. She confesses that she did not want her son to marry so soon, but still supported his decision. Katamadze denies any allegations that Jorbenadze was threatened and abducted or in any way forced into marriage. She says they consensually decided to marry when Satseradze met her after her friend's birthday party.
Satseradze's sister Nana says Jorbenadze told her this privately: "They were sitting in the car talking, when Sergi told her he would move to the back seat to sleep. Salome replied that she also wanted to sleep. They both turned off their phones and that's why nobody could contact them. After they woke up at around 4 in the morning, they returned back home and found that Salome's parents were at our house."
Katamadze also remembers that after the couple decided to stay at his family's house as wife and husband, the victim's mother asked her to discipline her daughter as she was very stubborn and young. Katamadze says that Jorbenadze was rude to her despite all the support and care they provided.
Chelishvili says that Katamadze never supported Jorbenadze in her education. Jorbenadze told her godmother that they were even locking the door to prevent her from going to classes.
According to Satseradze's family, the couple's break-up never happened. They were never officially married in the first place, so there was no divorce. Their relationship was on-and-off, but they constantly got in touch with each other to meet and discuss various things.
When asked about conflicts over child support, both his mother and sister deny the accusation that Satseradze did not pay.
"Why would they have fight over that? Sergi was receiving a substantial salary and he was paying. I don't understand how this issue even surfaced," says Katamadze.
Her sister says Satseradze did not officially transfer money. He didn't want it to make it official, but instead told her that he would give her money each month in cash and also provide her with everything she needed.
His family also deny gambling allegations against Satseradze and say that GYLA's investigation is one-sided. Jorbenadze's father claims that Satseradze would sit on their computer and gamble away his whole salary.
Satseradze's supporters claim he was threatened by Jorbenadze's new boyfriend, Irakli Abramishvili, who called him from time to time and told him to leave her and her child alone, that he was the fiancé of Jorbenadze, and that Satseradze should first ask permission to see the child.
Katamadze remembers one incident: "I work at the railway shop on the night shift. They had already broken up when our railway cashier came into the shop. He said that there was a fight near the train and that Sergi was the one fighting. I couldn't believe it and replied that Sergi was at work, but he insisted that it was Sergi. As it turns out, Salome called Sergi and told him that some boys were messing with her. Of course Sergi rushed out of work to go to Salome. Thank God, there was a policeman who stopped the fight and everything ended more or less peacefully."
Chelishvili, the victim's mother, draws a different picture. She says Jorbenadze was under constant psychological and physical abuse by Satseradze. She even suspects that Satseradze was being notified by his police friends about the victim's every step, including her visit to the General Inspection office.
Current Situation

Chelishvili is very disappointed with court's final decision and states that she will appeal to the court to strip Satseradze of his right to a pardon.
GYLA ‬‬‬declared that the sentence is not appropriate to the nature and severity of the committed crime. "It contradicts the requirement of the Convention of Istanbul, according to which the murder committed by spouse or former spouse shall be considered as an aggravating circumstance," stated the official statement posted by GYLA.
On January 23, 2015, GYLA applied to the European Court of Human Rights. This would be the first time that the European Court will decide a case of a woman affected by domestic violence in Georgia.
Eventually, any decision of the European Court could require the Georgian government to take the needed measures to eliminate systematic problems, namely to train police and require that reactions to domestic violence cases be immediate.