By Hovhannes Hakobyan
Taguhi Mansuryan demands her ex-husband 35 years old Vladik Martirosyan to be sentenced to life imprisonment for killing her mother and attempting to assassinate her and her father. The trial has been going on for four years. The hearings were often postponed due to the health condition of the injured.
Vladik Martirosyan stabbed Karine, Taguhi and Vachagan Mansuryan on July 8, 2016, during a quarrel on the steps of the 7th building of Soghomon Taronetsi alley in Yerevan. As a result, Taguhi's mother, 64 years old Karine Mansuryan, died. Father and daughter, Taguhi and Vachagan, 66 were taken to hospital with serious injuries.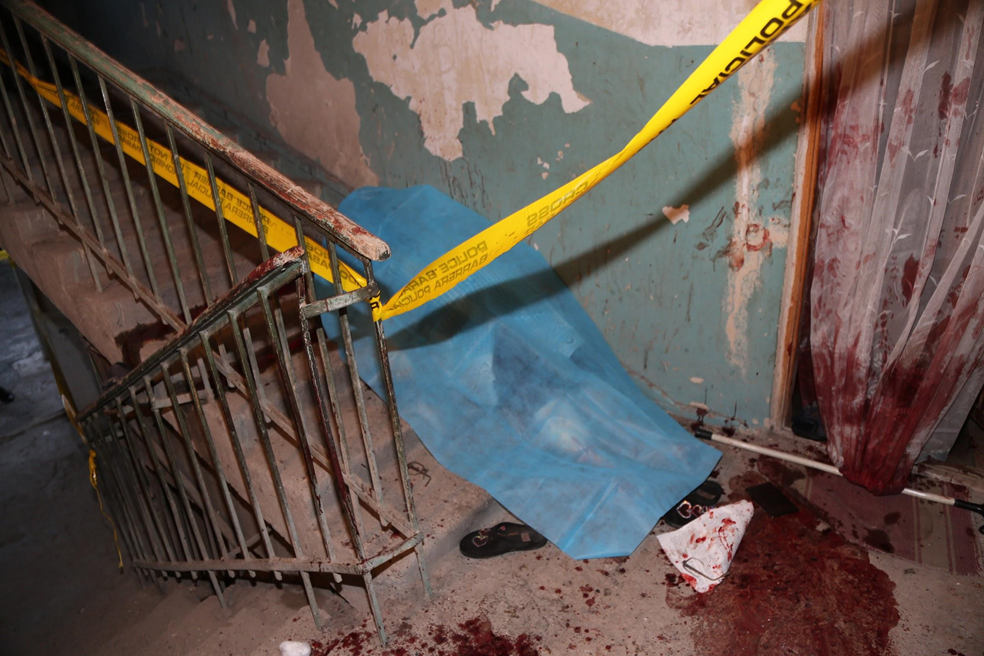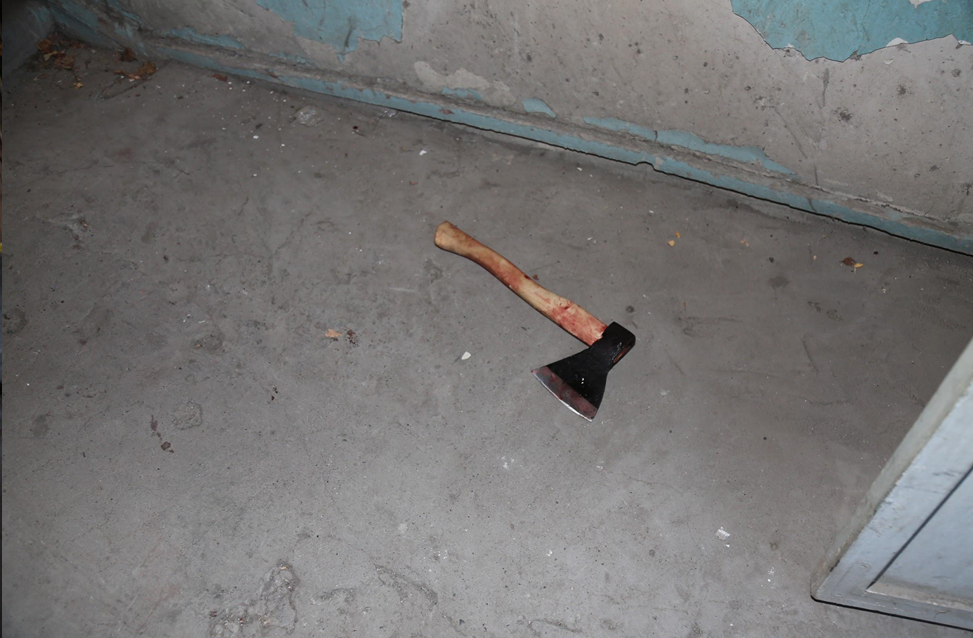 According to Mansuryan,40 violence against her began in 2014, one month after her marriage, when she found out she was expecting a baby.
"Even with the baby in my belly, he beated me, he was threatening me with a knife, I barely escaped, went into the bedroom, let him rest, and just after got out of there", she said.
According to Mansuryan, she decided to move to her parents' home after numerous threats, blasphemy and beatings, as well as the risk of losing her child. Disputes continued at paternal home. Vladik Martirosyan, recorded one of such disputes and presented it at the Armenian TV talk show.
During the program, Martirosyan said that despite the court ruling on his right to visit the child, the woman does not allow him to see the child.
According to Mansuryan, about a month after the baby was born, she decided to reunite with her husband. She says she thought it was possible to save the family and not leave the boy without a father.
"I grew up in a loving family and tried to have a family like that, but unfortunately it didn't work out'', Mansuryan said in tears.
"I gave him the opportunity to adjust. I tried to forgive again, joined him, but it only took a month. Within a month, he again hit my face, hands, I was in bruises!"
Mansuryan says her relationship with Martirosyan was toxic, she recalls for another fight episode when Martirosyan hit her with an axe.
She says, she reported this and other similar incidents to the police, but they didn't take a notice and there were no consequences for Martiorosyan for the crime.
According to Mansuryan, police build barriers to accept complaint from a violence survival, "They asked me if I was going to fight until the end. I didn't understand why they were asking it, then I realized that many women were complaining, then they were withdrawing the complaint." She notes that her case is exceptional, but police is used to work in a usual style, they are not proactively working with the victims.
According to Mansuryan, there was an attempted murder. She noted that Martirosyan's girlfriend even testified in court and said that Vladik had always insisted that he would kill the family members. They divorced in 2015. During marriage, Martirosyan, who only has a high school education, was unemployed.
Inessa Petrosyan, an advocate of Taguhi Mansuryan, told the court during recent court hearing that there were eight episodes in the case: torture, beatings, murder, threats. "The police did not perform their duties properly and left Martirosyan with criminal motives at the scene on 08.07.2016, did not take him to the police station, enabling the latter to go, pick up the axe and perform this monstrous act,"Petrosyan said.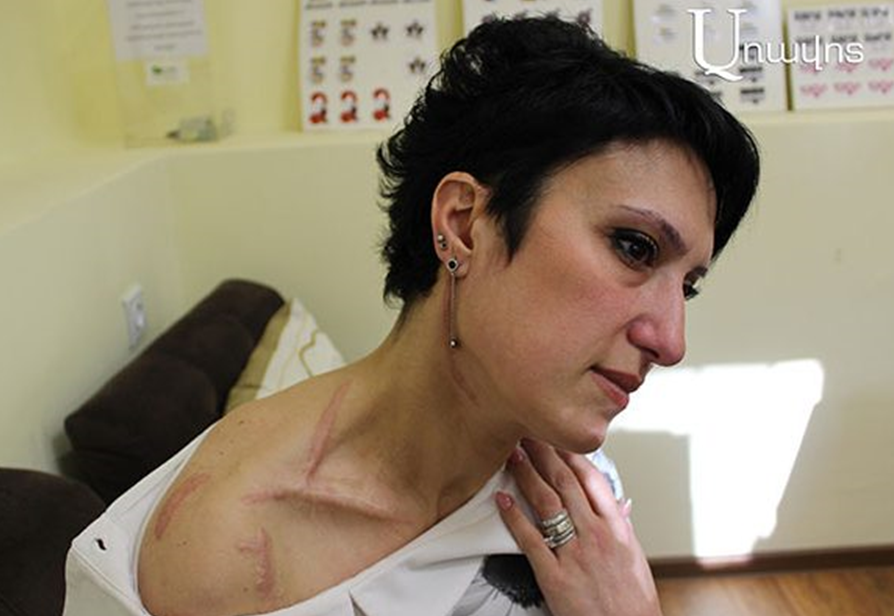 Martirosyan and parents, in turn, went to court demanding an appointment with their 5-year-old child, once a month, for two hours. Taguhi Mansuryan says she is against it, wishing the child not to interact with this kind of father. She says she tries to fill his life with joy. Child had a lot of stress, because it all happened in front of his eyes. Mansuryan says she has taken him to many psychologists.
"There is something he remembers even now. Imagine, the child did not come out of it yet. I do not know what will happen to him when meeting father, so I do not want to disturb the child's peace.''
In 2019, during 10 months about 400 cases of domestic violence happened in Armenia, Investigative committee of Armenia announced. And not every woman speaks loudly about it, because they are afraid of society, but Taguhi Mansuryan did and her case is at the court now. She is now living and running NGO and protecting other women's rights. She is also making hand stuff in order to sell, earn money and protect her child.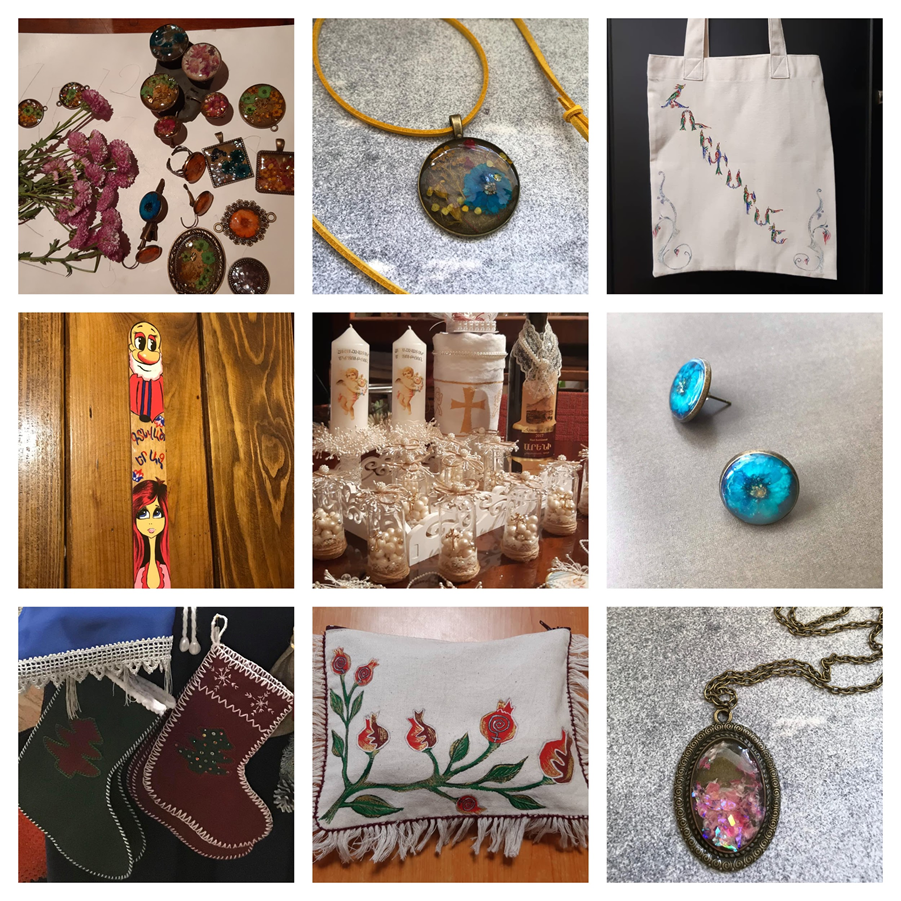 In order to rule out such incidents, Mansuryan said, it is important to raise people's legal awareness, yet teach kindergarten and school that violence is doomed.
The final court hearing will be held on May 4, during which Vladik Martirosyan's verdict will be announced.