By Mariam Grigoryan
"Father beat my mother brutally after knowing that she was going to leave him. He broke mother's nose and made her say that it was because of slipping on the ice, otherwise he would kill her,"- says E. Arakelyan, 16, who heard such threats and witnessed the violence against her mother for many times. Fortunately, on 27th of September, 2015 she didn't see how her mother Heghine Darbazyan, 39, was stabbed 30 times by her father, 40 years old Artak Arakelyan. On that day, at about 14:00 o'clock Arakelyan went to the victim's workplace, a specialized shop for curtains and textile, where they had a serious quarrel. Arakelyan was insanely jealous of her wife and thought that the woman had a lover. According to Police investigation, in that period of time, Araqelyan thought it was Natik, their business partner in Turkey from whom they bought the textile on debt (1200$).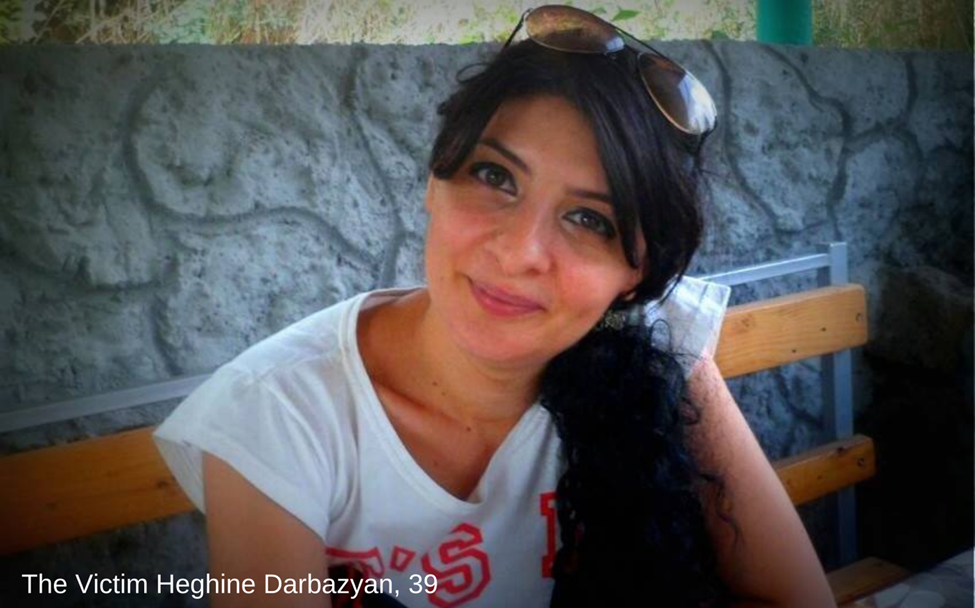 While the dispute was intensifying on the topic of betraying him with Natik, he put the hunting knife out, stabbed her 30 times and, as a result, killed Darbazyan.
In the police records, an eyewitness, S. Kirakosyan, heard shouts and cries from the shop. She entered and saw Artak and Heghine laying on the crime scene. After noticing the traces of blood, she understood something wrong was going on. Kirakosyan got scared, ran away and started calling for help. Some seconds later Artak went out of the shop. Kirakosyan also added that Arakelyan was very confused and, might not even understand what he had done.
In the preliminary investigations Artak Arakelyan insisted that he didn't kill his wife intentionally. He said, he became nervous because of the quarrel and Heghine's replies about what she did was right.
During their sixteen years of marriage they had many disagreements, which often ended up with death threats and beats. Arakelyan didn't let the victim work independently for many years and only in the last three years they began working together. Their two children, 16 years old girl and 18 years old boy (At the time the girl was 12 and the boy was 15 years old) often pretended they were asleep in order not to be beaten by their father.
According to Kristine Darbazyan, Heghine's sister, In 2015, Artak and Heghine had a big quarrel. After that Heghine applied to Police and reported that her husband has been chasing and deliberately frightening her, but the Police didn't take the case into serious consideration. "They only ordered Arakelyan to stay away from my sister. In my view, that was not enough," she said.
The police behavior is not satisfactory for the lawyer of the Darbazyan's successor, Seda Safaryan. She is sure that Police should be blamed for inadequate response.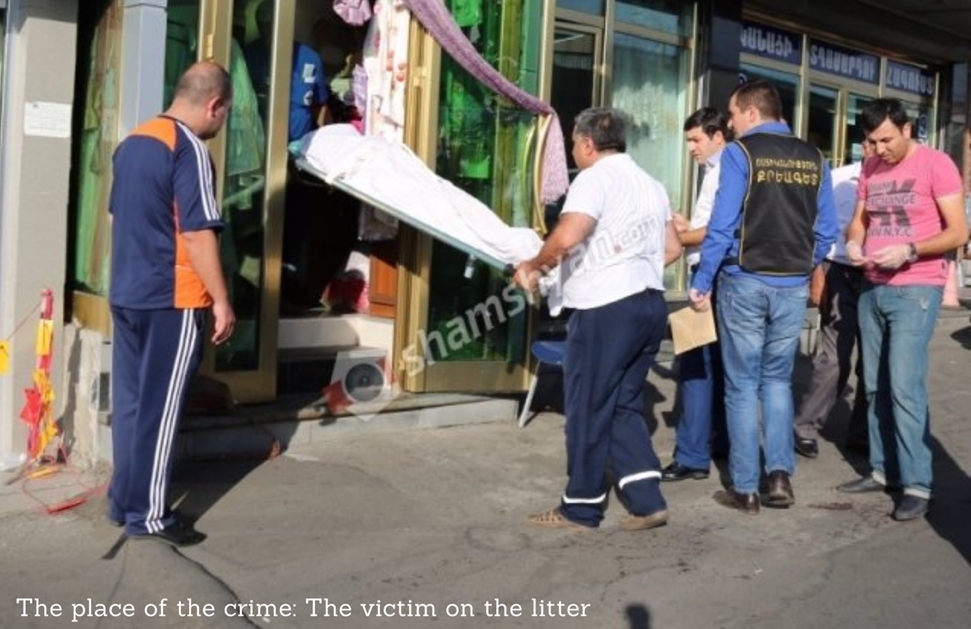 "The police didn't assess the risks properly. If not poor management of the case from the police side, Heghine might stay alive" she said. According to a lawyer many women address the Police with complains, but not all cases are investigated. They only get written promise from a perpetrators about abstaining from beating their partners, which is not enough measure to stop the violence.
According to police citations and investigations Heghine Darbazyan's case was a premeditated murder in aggravating circumstances, in particular the motives of jealousy and adultery. In the Forensic Psychiatric Examination of the perpetrator's behavior no mental issue was detected and consequently, no kind of pardon should be applied.
"I can't return my sister and heal my pain. I feel sorry for their children who were affected," says Kristina Darbazyan.
The Armenian Court sentenced the perpetrator Artak Arakelyan to 11 years of imprisonment, but, relatives and attorney are not satisfied with verdict and are going to apply a case to the European Court of Human Rights.