By Astghik Gaudyan
Naira Harutyunyan, 37, has been beaten and has been subjected to violence by her husband during 12 years of their marriage. Harutyunyan remembers that her husband never felt sorry for wrongdoing." Once I told him that he made me invalid. In a reply, he said "I should kill a woman like you, not just beat"," she recalls.
Harutyunyan got married to Hamlet Hayrapetyan when she was 25-year-old. She has been living with her husband for about 12 years. Together they have daughter, 13 and son, 8. "Hayrapetyan had never had a permanent work. According to Harutyunyan, he often was involved in conflicts, and was fired from jobs. The only place he worked for a longer period (2 years) was the chicken factory." According to Harutyunyan the family was living in a very bad condition. They couldn't provide food or clothes to their children. After Harutyunyan started a job as a dressmaker, situation got better, but Hayrapetyan got angry and jealous about it. "He never wanted me to feel good and he wouldn't accept and recognize my work," she said.
Harutyunyan said mother-in-low had played destructive role in their marriage relations. She recalls her mother-in-law setting up restrictions and rules that limited her freedom: she told her not to go to her parents' house anymore, not to invite friends, because they will "steal" her husband, not to go out from her room when husband's friends were visiting. "Once she told me that I do not have right to lie on a sofa,- such things made my daily life so difficult," she said.
Harutyunyan and Hayrapetyan knew each other for almost five years before they got married. During the first year of marriage, Naira was subjected to psychological violence. Husband was humiliating and insulting her verbally. Then Hayrapetyan started physically abusing wife, same time covering the crime from others: "He forced me to smile to everyone. He wanted to show that he is a good husband and I'm a happy wife, besides my body was in bruises," Harutyunyan said.
Harutyunyan recalls one particular physical violence episode badly. In 2014 Hayrapetyan beat her so heavy that she couldn't recognize her face in the mirror. Woman screamed for help, but no one could help her. "When I washed my face, I saw totally different person in the mirror. It seemed that big drop of blood was inside my eye and it would fall down," she recalls. Abuser husband insisted on taking her to the hospital. At the hospital, where she received medical service, she also signed the papers, that later on appeared to be misleading. Instead of documenting all the injuries she developed from an abusive husband, it was recorded, that she fell down accidentally. According to Harutyunyan, later on, the files were used against her at the court hearings. "Prosecutor used it as proof to explain that he didn't abuse me physically," she said.
Hayrapetyan not only beat Harutyunyan, but also put the knife in her throat for many times. "This was happening in front of my children. They were crying and screaming all the time," Harutyunyan recalls.
Naira says she kept the violent relationship in secret, partly because she was ashamed and secondly, because she was isolated from her relatives and supporters: "It was forbidden for my relatives and family members to visit me," she noted. She didn't tell anyone about the violence, because she felt dishonored. "I still think it was my fault that he beat me," Harutyunyan admits.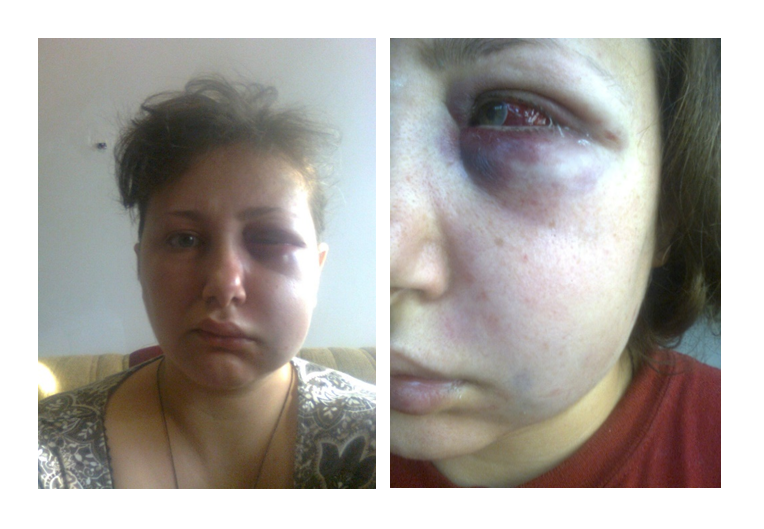 Two years ago, Harutyunyan decided to end the abusive cohabitation, she moved from husband's house to her parental home and took children with her. "I just couldn't stand that life anymore," she said. Months later husband took a daughter away from her. Harutyunyan says father never took care of his daughter before, but now he shows extreme interest and also manipulates with this: " he tells bad things about me. I see that her attitude has changed a lot towards me," Harutyunyan says.
Now Harutyunyan lives apart from her husband, but she didn't get divorced officially yet. The case has been proceeded in the court. After leaving her husband, Harutyunyan reports the threat of a knife to the police. The case has been transferred from one department to another and finally was dismissed for lack of sufficient grounds. The judgment has been appealed in all instances but rejected. Finally, on July 9, 2019, the Court of Cassation recognized Harutyunyan as a victim, but the court hearings are still pending, and the verdict has not been reached yet.
Harutyunyan doesn't give up. She believes that one day she will gain the justice. "I will fight till the end and I will win. I want him to be punished," she said.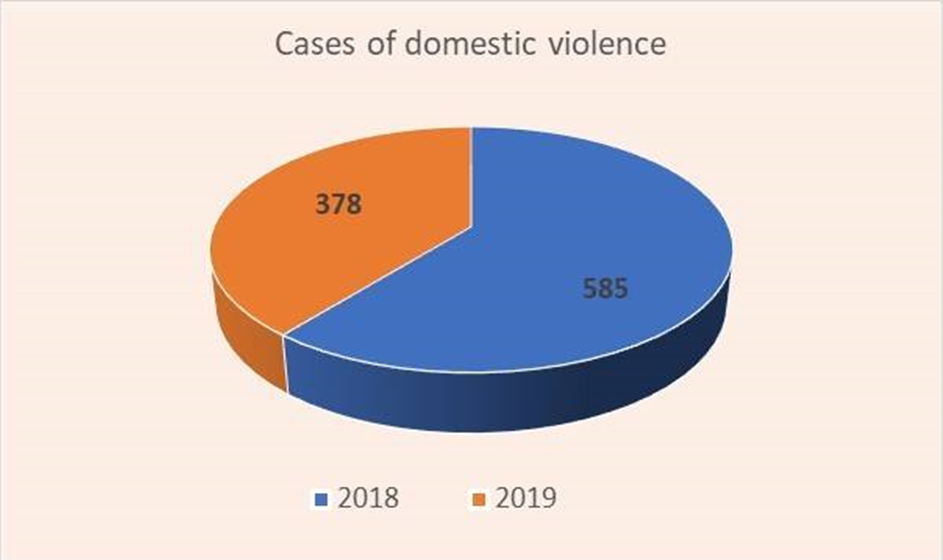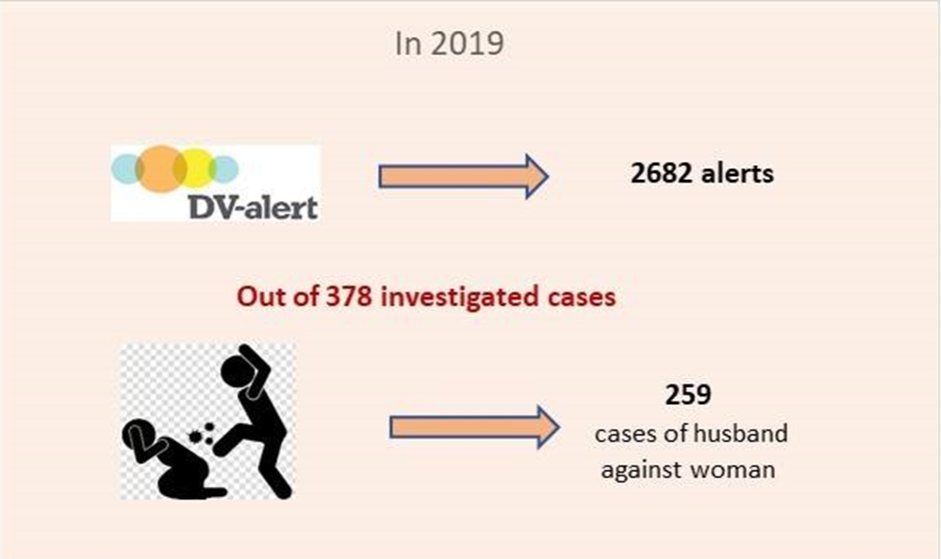 The 259 cases out of 378 cases were committed by husbands against the wives. In 2018 585 cases were reported by the police. The annual report of member organizations of the Coalition Against Women states that on average they receive 5,000 reports of domestic violence each year. The Coalition has recorded that there are average 10 cases of femicide each year.