By Teona Chakvetadze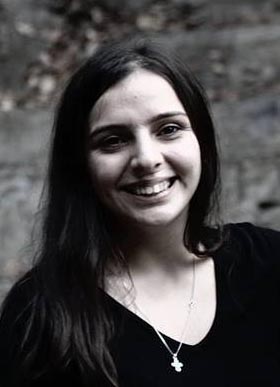 A 20-year-old girl was killed by a bullet from her stepfather's gun. He then killed himself.
The young girl Ana Papashvili was a typical student living and studying in Tbilisi. She studied business administration at Ilia State University and worked part-time worker at a Smart Supermarket.
On April 27, 2014, when Ana visited her stepfather on Tsereteli Avenue in Tbilisi, as one shot from the man's gun killed her immediately on the scene. Ana was found dead by her friend just minutes after the accident happened and he was the one who called the police.
Her 78-year-old stepfather, realizing that he killed her, shot himself in head. He was taken to a hospital and later died.
The investigation began using article 108 of the criminal code -- Premeditated Murder -- punishable from 7 to 15 years. Police could not find enough evidence, so the article has changed to 116 -- Manslaughter Without Due Caution and Circumspection (Unintentional Killing) –- punishable by up to 3 years in prison.

Court has held without the suspect because he died at the hospital, but judge still made a decision and sentenced the deceased to a total of eight years in violating both article 116 and article 236 -- Illicit Purchase, Keeping, Carrying, Production, Shipment, Transfer or Sale of Firearms.
The court made its final decision and the police closed the investigation.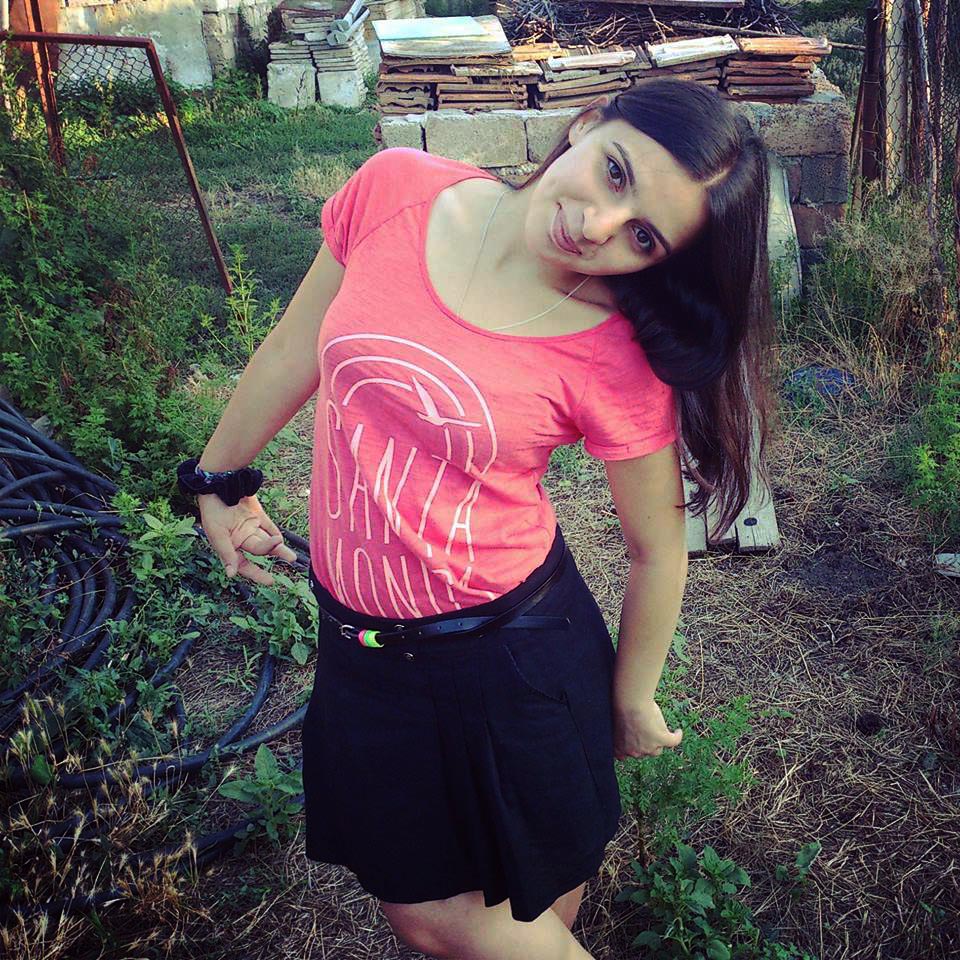 The body of the girl was taken to her hometown Vardisubani near Mtskheta by her aunt and grandmother and buried there.
But…
Society has not finished speaking about the case. The opinions about motives and circumstances of the murder have split in two: Did it really happen accidentally or not?
T.Sh., a neighbor of the stepfather:
"I can't give a name to what that animal did. That man ended Ana's life with one bullet, when she had everything ahead."
R.B., another neighbor:
"We all knew that poor girl, and one day we saw her dead and being taken out of that bastard's house. I warned her myself not to live with the man, who drove her mother to suicide. I asked her why she wasn't afraid."
The victim's friends say her mother did kill herself three years before her daughter's death. An investigation has not produced an arrest under article 115 --Bringing to the Point of Suicide.
In 334 cases out of 382 in 2014, there was investigations under article 115, but only three led to arrests of people for bringing victims to suicide. In 2015, there have been no such arrests in 395 suicides.
None of the cases out of 395 has been investigated through the criminal code and respectively, no one has been punished because of the leading to the suicidal point.
Some of the victim's friends say that the man accidentally shot his stepdaughter and that he didn't intend to kill her.
R.B. "That dirty man always liked young girls and used to take them home. We, neighbors, could see it, but we were unable to do anything. None of the girls were under 18, so we couldn't call the police. That bastard had his own flat and he was luring the girls from outside Tbilisi. He was probably offering to rent the flat and then he was tempting them. When we noticed that his last girl was pregnant, he made her get an abortion and then kicked her out of the house."
G.Z. says that the case is not a femicide:
"Nobody killed Ana intentionally. That imbecile man shot her accidentally while playing with the gun and then he killed himself. There are too many gossipers in Georgia who spread rumors. They just speak about other's lives when they have no idea about reality. The statements of neighbors have nothing to do with the truth. They are just cruel."
G.Ch.:
"We studied together at university. She was my course mate and she used to help me a lot. When she died, everybody at the university was saying that it happened accidentally. When I heard the rumors from neighbors, I was shocked. Ana was so lovely, smart and friendly, I really can't imagine that someone could kill her. No way. That's impossible."
Whether Ana was killed intentionally or not is a matter of dispute between people who knew them. What is not in dispute?
Ana was one of 35 women killed in Georgia in 2014.
Her stepfather was one of 382 people who committed suicide in Georgia in 2014.