By Duyghu Gasimli
On December 9, 2016 Elene Shiukashvili, 29, was killed by her husband at her father's house. The incident happened in Tsinandali village in Telavi district in the Kakheti region of Georgia.
The woman died after being shot in the head during an argument between the two. He shot her in the head with a hunting rifle and then attempted to commit suicide. The woman died immediately, killer died after two weeks.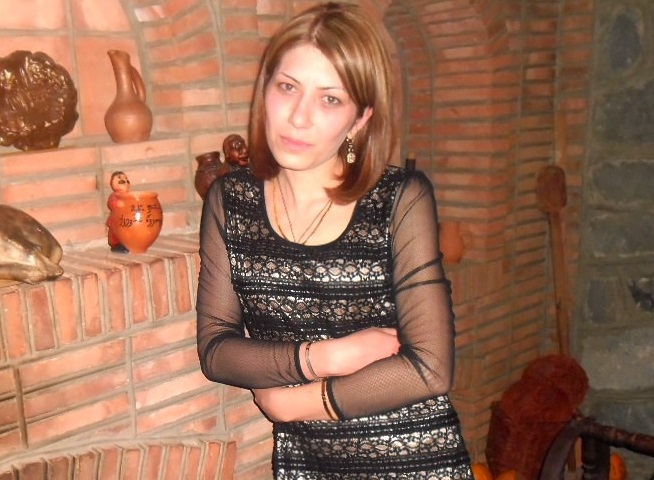 Shuikashvili and Avto Bejuashvili were married 15 years. They had two children. One is 12-years-old and the other is 9.
According to her mother Nino Shuikashvili, the relationship was tense. She said the husband didn't have a job and was addicted to alcohol. After 15 years together, she decided to leave and moved with the children to her father's house. They hadn't divorced officially. Elene wanted to, but her husband didn't agree.
She was working as a laborer at a wine factory. Two weeks after they moved, husband came to the house and threatened to kill her. She wasn't at home. Her grandmother was and she said Bejuashvili said he would kill his wife if she divorced him.
Ucha Nanuashvili, the Georgia Public Defender (Ombudsman), said that in such cases the person or a family member should ask police for an immediate investigation.

What Happened on the Day of the Crime?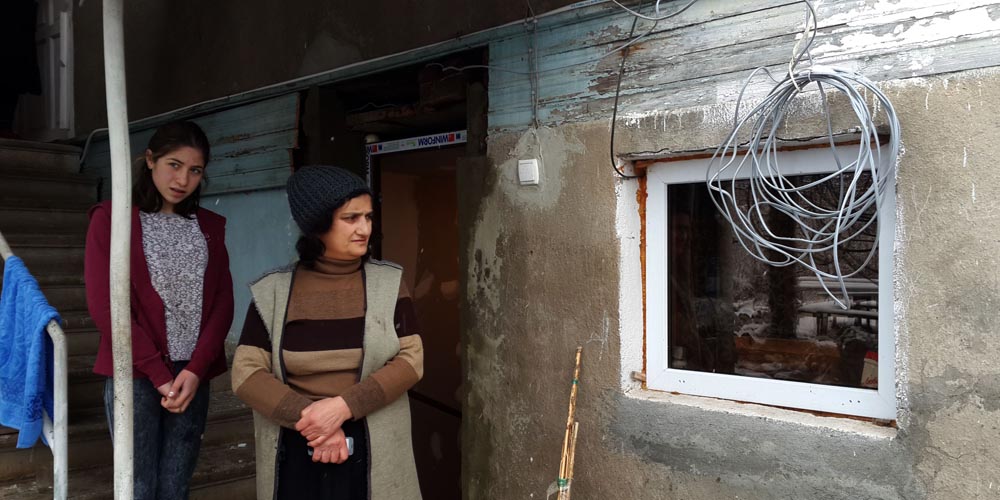 Nino Shuikashvili said is an ordinary day. Every member of the family was at home. They were sitting together when Bejuashvili suddenly arrived and shot his wife:
"It is very hard for me to think back to that day and talk about this. (Crying). On December 9, the day it happened, all of us were at home. Elene's grandpa was sick and the ambulance had come here to treat him. Then ambulance team had finished and left. About 5-10 minutes Avto entered the yard and shot Elene in the head with a hunting rifle and ran.
"We called ambulance back, but it was too late, Elene passed away. When Avto was 500 meters from our house, he shot himself with the same gun. The ambulance took him to the hospital. Avto lived for two weeks in the hospital and then we heard that he died there."
What about children?
The two children now live with their mother's family, but have met several times with their father's parents.
"The children were eyewitnesses," Nino Shiukashvili said. "They saw how their father came and killed their mother. It has influenced their mental health. Every Friday, they talk with a psychologist who comes from Tbilisi."
Sabina Alakbarova, who works as a psychologist at the Psychology Centre in Azerbaijan, said the tragedy can affect children for the rest of their lives:
"Everyone thinks that when they grew up, they'll forget this. But it isn't true. It will affect them in the future: they might lose the natural sense of love; they might loose trust in people. Akbarova says most vulnerable times for children is their teenage period. Here the role of care givers is very important.
What happens in Georgia when one person wants a divorce but their spouse doesn't? According to Tamara Gurchiani, a lawyer and Capacity Development Manager for ACCESS, a USAID civil society program, person can apply to the court for a divorce:
"According to the civil code of Georgia, if both the man and woman apply to the registry, they can do it in half an hour. But if one of the parties is not ready to divorce, then who wants to divorce should go to the court. Final decision is made by court."
According to the Ministry of Internal Affairs, on November 21, three weeks prior to the incident, Avto Bejuashvili was arrested by police for illegal purchase, possession and carrying a gun, but a district court released him on cash bail.
Gurchiani said that in a domestic violence situation, when police find someone with an illegal gun, there should be a restraining order placed on the suspect to keep him or her away from their spouse.
According to ombudsman.ge, in the first 10 months of 2016, 13 women were killed, these murders are categorized as domestic violence murders. The violent cases of damages to health and other cruel forms of violence remain high. Police took protection measures in more than 2,000 cases. Unfortunately, there are many cases when law enforcement agencies failed to prevent domestic violence, despite the fact that they had received notifications in advance.
Although the killer has died, a legal case has been filed according to the Article 108 of the criminal code.